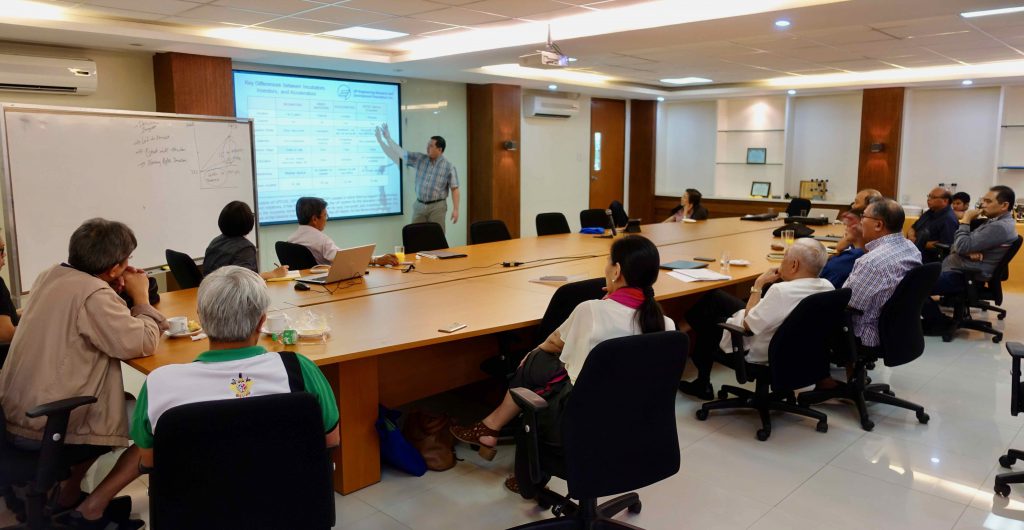 UPERDFI Trustees, Advisers, and Members convened for the Strategic Planning Meeting led by newly-elected President Rosario "Chato" Calderon on June 23 at the NEC Executive Board Room, UP Diliman, Quezon City.
Committees on Investment and Finance, Audit and Governance, Membership, Innovation, and Resource Generation and Communication laid out their plans to realize UPERDFI's technopreneurship thrust.
UPERDFI Advisers Dr. Magdaleno Albarracin, Jr. and DOST Secretary Fortunato de la Peña also shared their creative inputs and insights and promised their full support. Members are being enlisted to share their expertise to refine and implement UPERDFI's strategies.


We thank our trustees, advisers, and members- (seated, from left) Magdaleno Albarracin, Jr.; Emilio Lolito Tumbocon; Rizalinda De Leon; Rosario Calderon; Editha Atienza; (standing, from left) Washington Roqueza; Silvino Alcabasa, Jr.; Ferdinand De La Cruz; Alfonso Aliga, Jr.; Fortunato De La Peña; Jaime Del Rosario; Rene Nolasco; Roger Victor Buendia; and Joselito Florendo for attending the meeting.