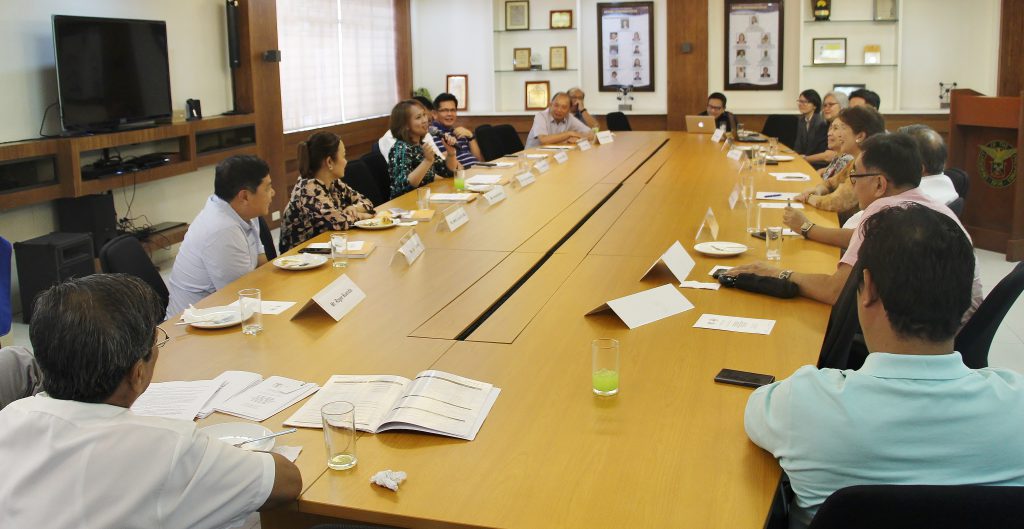 Christine Pardiñas (fourth from left) recounts her experience as a BS IE undergrad in UP
UP College of Engineering Dean Rizalinda de Leon hosted the Reception for seven new Thesis Support Grant Donors Engr. Macapagal Magalin, Engr. Jaime Mendoza, Engr. Percival Tejano, Jr., Engr. Manuel Bulaong, Jr., Engr. Nercy Jayne Torrilla, Engr. Michael and Christine Pardiñas, and Atty. Ma. Elena Ramiro on July 9 at the NEC Executive Board Room in UP Diliman.
UPERDFI Executive Director Alfonso Aliga, Jr. welcomed the guests followed by UPERDFI President Rosario Calderon presenting UPERDFI's Strategic Plan. The Dean shared the UPCOE situationer and accepted the charitable donations.
UP alumni Jun Tejano (ME), Jimmy Mendoza (TMC), Manny Bulaong (MS CE Candidate), Nercy Torrilla (IE), and Christine Pardiñas (IE) shared their undergraduate and career experiences, and their inspiration for giving back to UP. Mike Pardiñas (IE), Marilen Ramiro (Law) and Mac Magalin (MS CE) also donated but could not attend the event.
After handing the commemorative sundial plaques, UPERDFI Chairman Emilio Lolito Tumbocon capped off the event, noting that his speech is not the closing remarks, but the opening salvo for new partnerships towards UPCOE's advancement.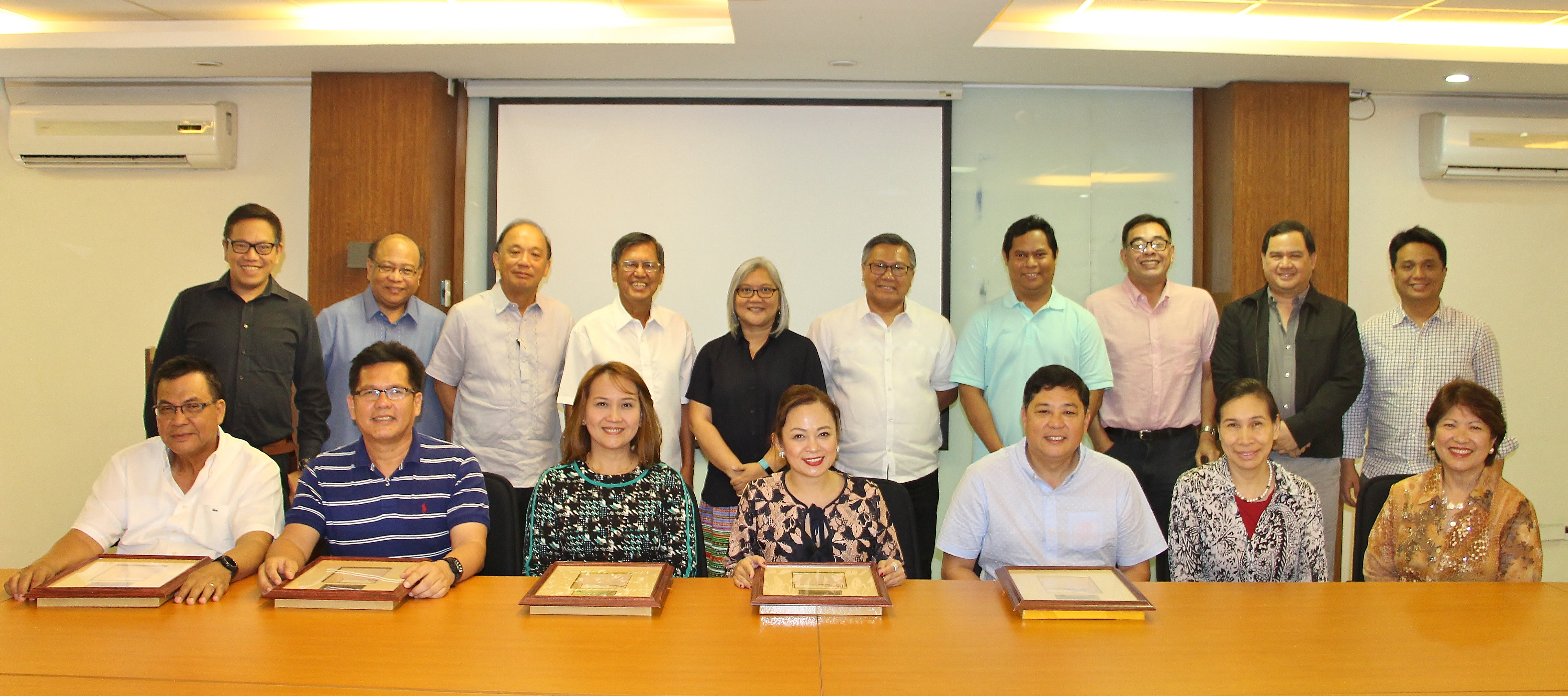 UPERDFI thank our donors and guests (seated, from left) Jaime Mendoza; Manuel Bulaong, Jr.; Christine Pardiñas; Nercy Jayne Torrilla; Percival Tejano, Jr.; Dean Rizalinda de Leon; Rosario Calderon; (standing, from left) Joselito Florendo; Washington Roqueza; Rene Nolasco; Alfonso Aliga, Jr.; Tonette Tanchuling; Emilio Lolito Tumbocon; Rhandley Cajote; Joseph Gerard Reyes; Roger Buendia; Richard Hizon for gracing the event.