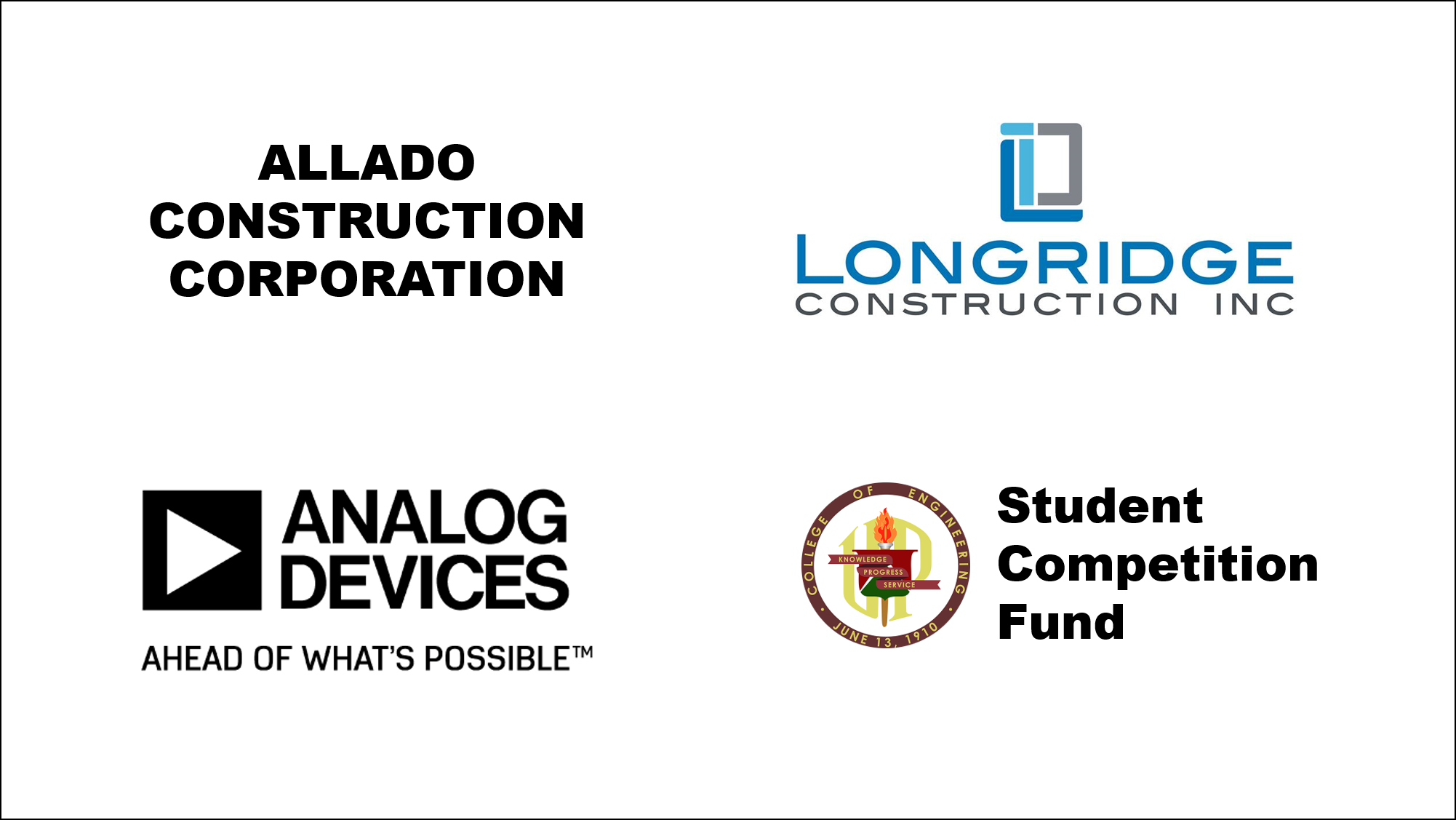 We thank Longridge Construction, Inc. led by its President, Benedict Laogan (CE '94); the Allado Construction Corporation led by its President and UPERDFI member Ramon Allado (CE '78), and one alumnus (who wants to remain anonymous) for donating to the UPCOE Student Competition Fund. Aside from the funding, they provided technical assistance to a team of Civil Engineering students bidding to win the American Concrete Institute (ACI) Competition in Quebec, Canada from March 24 to 28, 2019. The UP Team had won the national competition.
The Philippine delegation will be headed by Ramon Allado, President of ACI Philippines, while the UP Team is led by UP ICE Asst. Prof. Christian Orozco.
We also acknowledge the financial support of Analog Devices Gen. Trias to the UP Team from the Electrical and Electronics Engineering Institute (EEEI) to the International Solid-State Circuits Conference (ISSCC) held in San Francisco, California from February 17 to 21, 2019. Analog, whose Managing Director is our member Ed Fortunado (EE '74) has been providing financial support to this annual event since 2017. The UP EEEI team is led by Dr. Louis Alarcon. Analog also sponsors a professorial chair.
UPERDFI bridges alumni and corporate partners by fostering communication and engaging the community in meaningful collaborations.