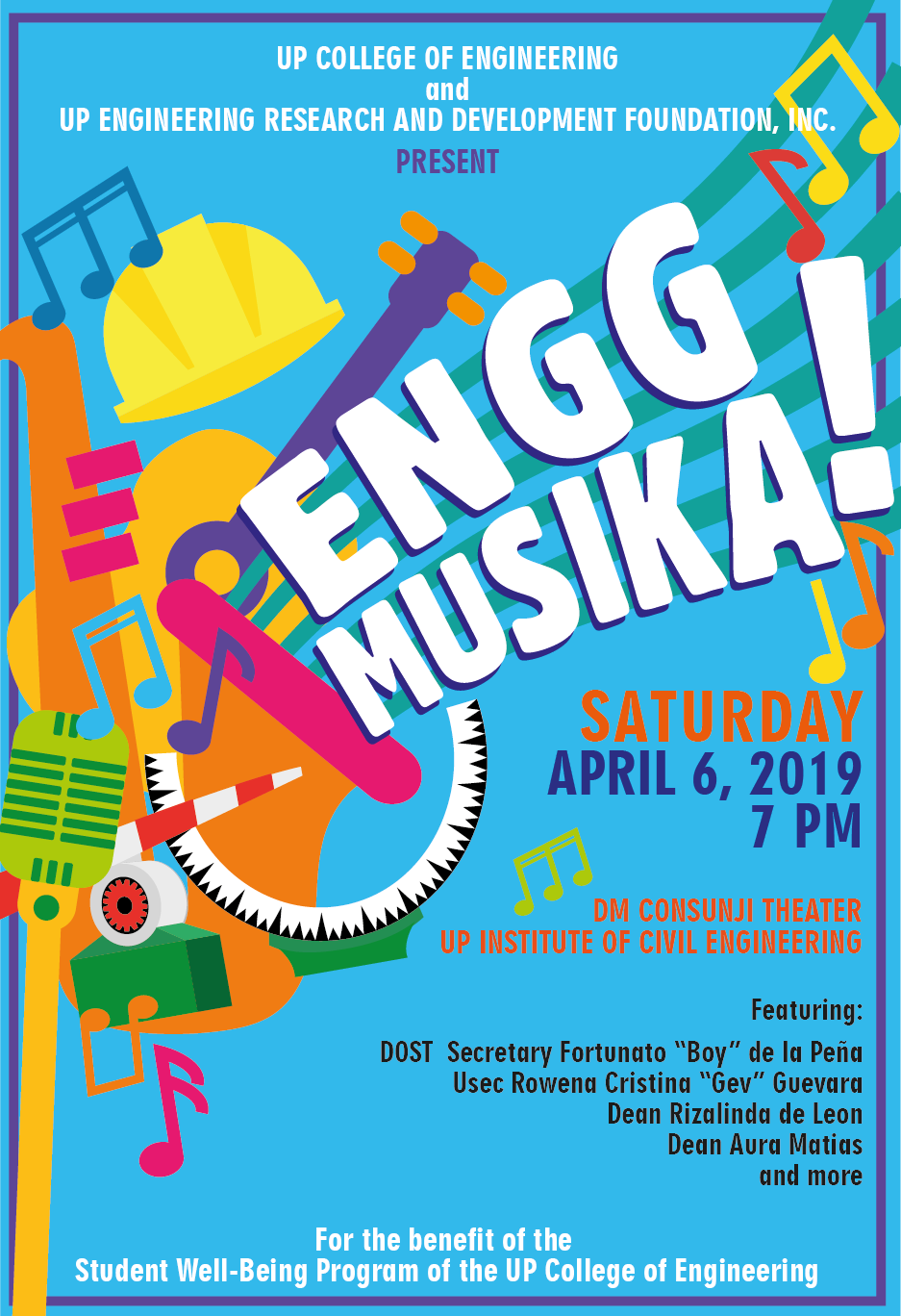 Engg Musika! is a benefit concert organized by the UP College of Engineering (UPCOE) and the UPERDFI to be held on Saturday evening, April 6, 2019 at the DM Consunji Theater in UP Diliman. The concert showcases the musical talents of UPCOE alumni, faculty and staff. Key performers include DOST Sec. Boy de la Peña, DOST Usec Rowena Cristina "Gev" Guevara, Dean Rizalinda "Babylin" de Leon, former Dean Aura Matias, UPERDFI President Chato Calderon, Professors Rhod Gonzalez, Benny Pacheco, Glen Tabios, Ji Reyes, Sean Palmiano and many more, including UPCOE staff.
The concert will be for the Student Well-Being Program – a comprehensive initiative by the UPCOE and UPERDFI to provide students with facilities and services for life coaching, peer support, meditation and relaxation – to overcome stresses and foster an outlook of optimism.
And Engg Musika! is also a way for the alumni, faculty, staff and most importantly, our audience to de-stress and have fun!
Save your April 6th for Engg Musika! Fill-out our online form to support the Engg Musika! Benefit Concert.