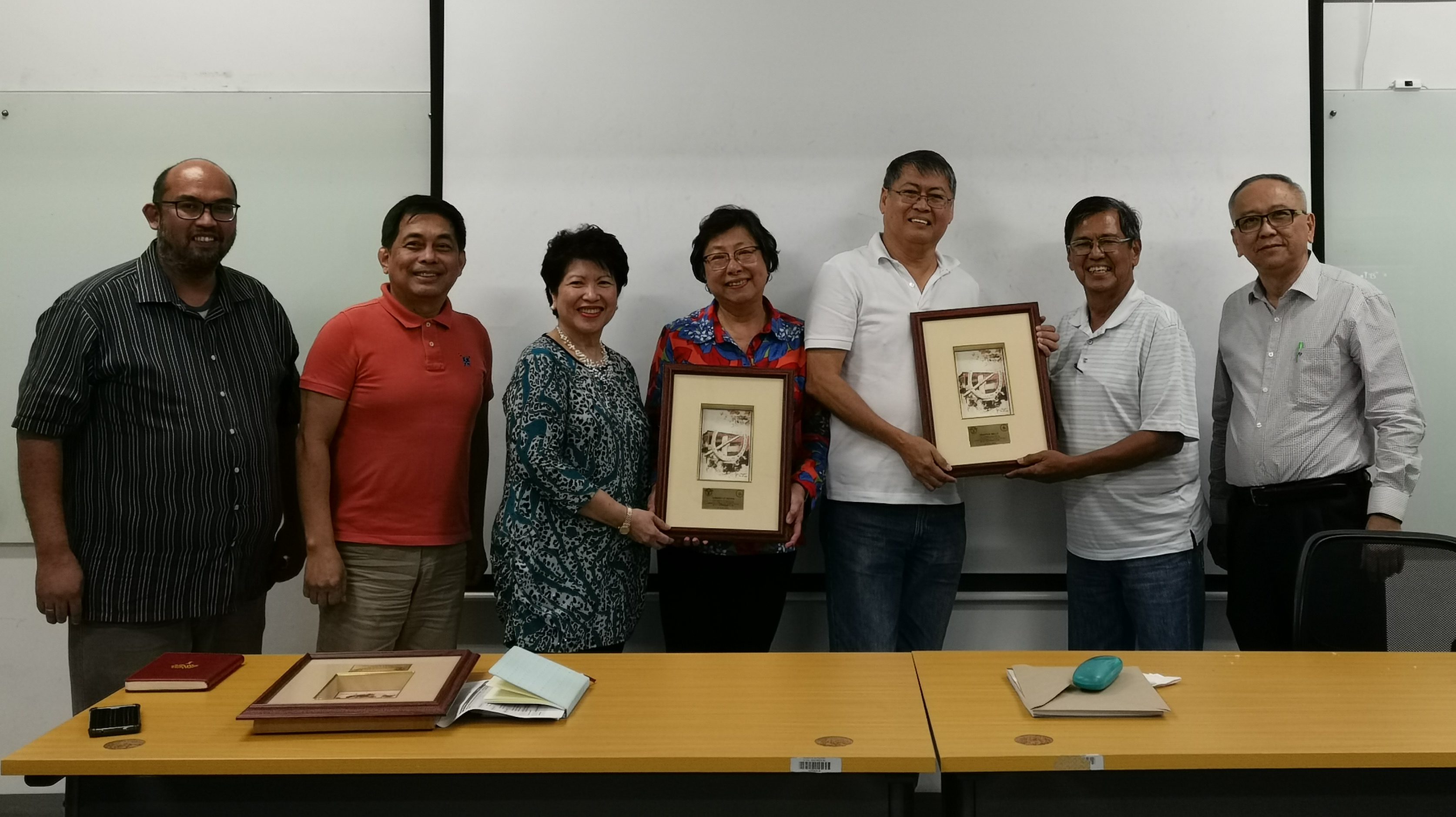 (From left) Dr. Augustus Resurreccion, Dr. Benito Pacheco, Engr. Rosario Calderon, Ms. Carmen V.F. Seriña, Engr. Renato Bello, Mr. Alfonso Aliga, Jr. and Mr. Alex Sy
UPERDFI recognized the ES 101 Book Project donors US-based alumnus member Renato Bello (IE '75), and Carmen V. F. Seriña (widow of the late ME '71 alumnus Andy Seriña) by awarding the commemorative sundial plaques during the meet-and-greet with the Book Project Team held on March 18 at the UP Institute of Civil Engineering (ICE) Building. The Project Team is led by UP ICE Professors – Author Dr. Benito M. Pacheco and Co-Author Dr. Augustus Resurreccion. UPERDFI President Chato Calderon, Executive Director Tito Aliga and Trustee Alex Sy attended as the co-publishers. The project executive assistant, illustrators, cover designer, resource persons and encoders also joined the event.
The team started work last January 2019 to create a reference material for the new course, ES 101, which combines the old ES 11 and ES 12, for the four-year Engineering curriculum. Dubbed as "SiKaD", the book aims to modernize the pedagogy for the combined Statics, Kinematics and Dynamics course. UP ICE faculty members Ammiel Barros, Jessica Junio, Maxell Lumbera, Mathew Harvey Peralta , Dr. Lestelle Torio-Kaimo and Giancarlo Ventura are also hands-on with the Workbook Development.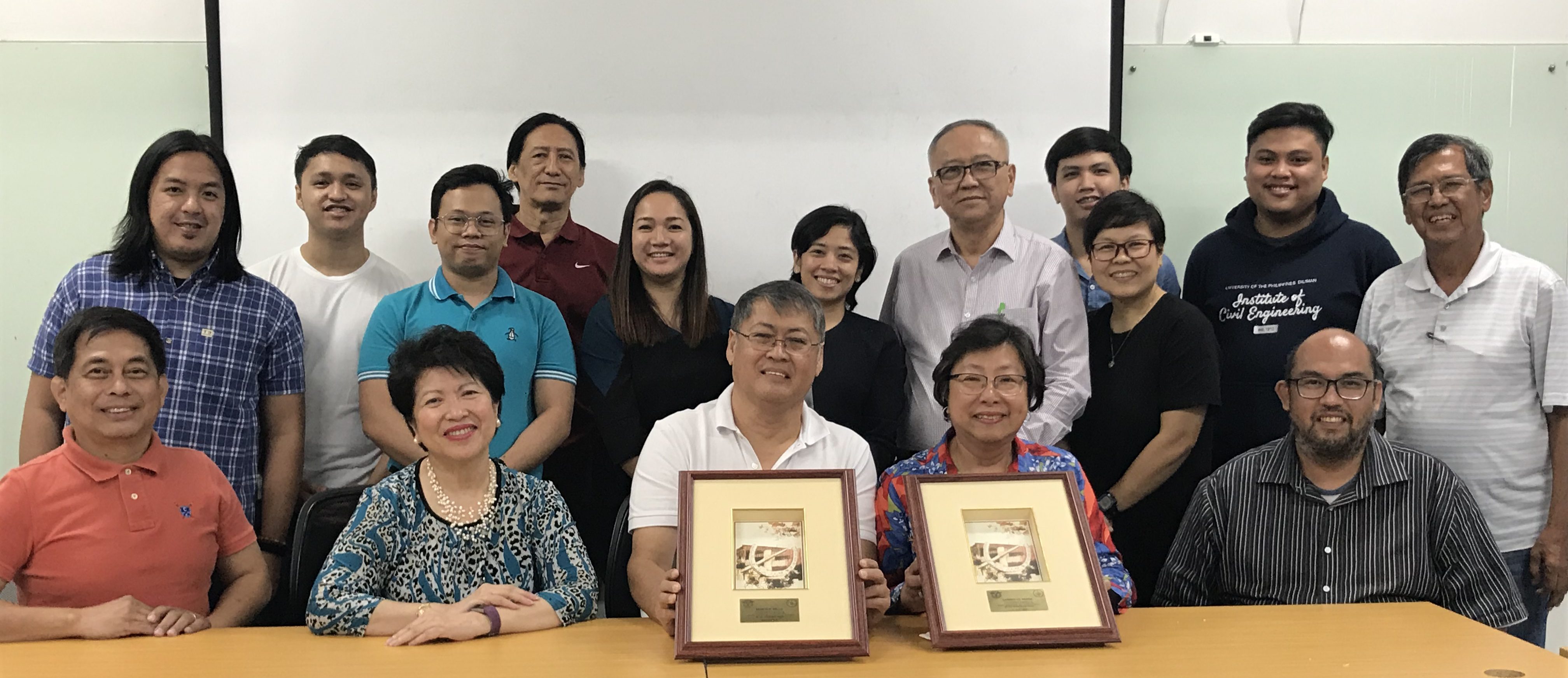 (Seated, from left) Benny Pacheco, Chato Calderon, Rene Bello, Menchu Seriña, Augie Resurreccion; (Standing, from left) Paulo Gozon, Kyle Hilario, Raymond Valenzuela, College of Fine Arts Dean Doi Rosette, Dr. Sheryl Lyn Monterola, Liz Buena, Alex Sy, Noel Rosario, Dr. Maria Vanessa Oyzon, Cesar Abad and Tito Aliga