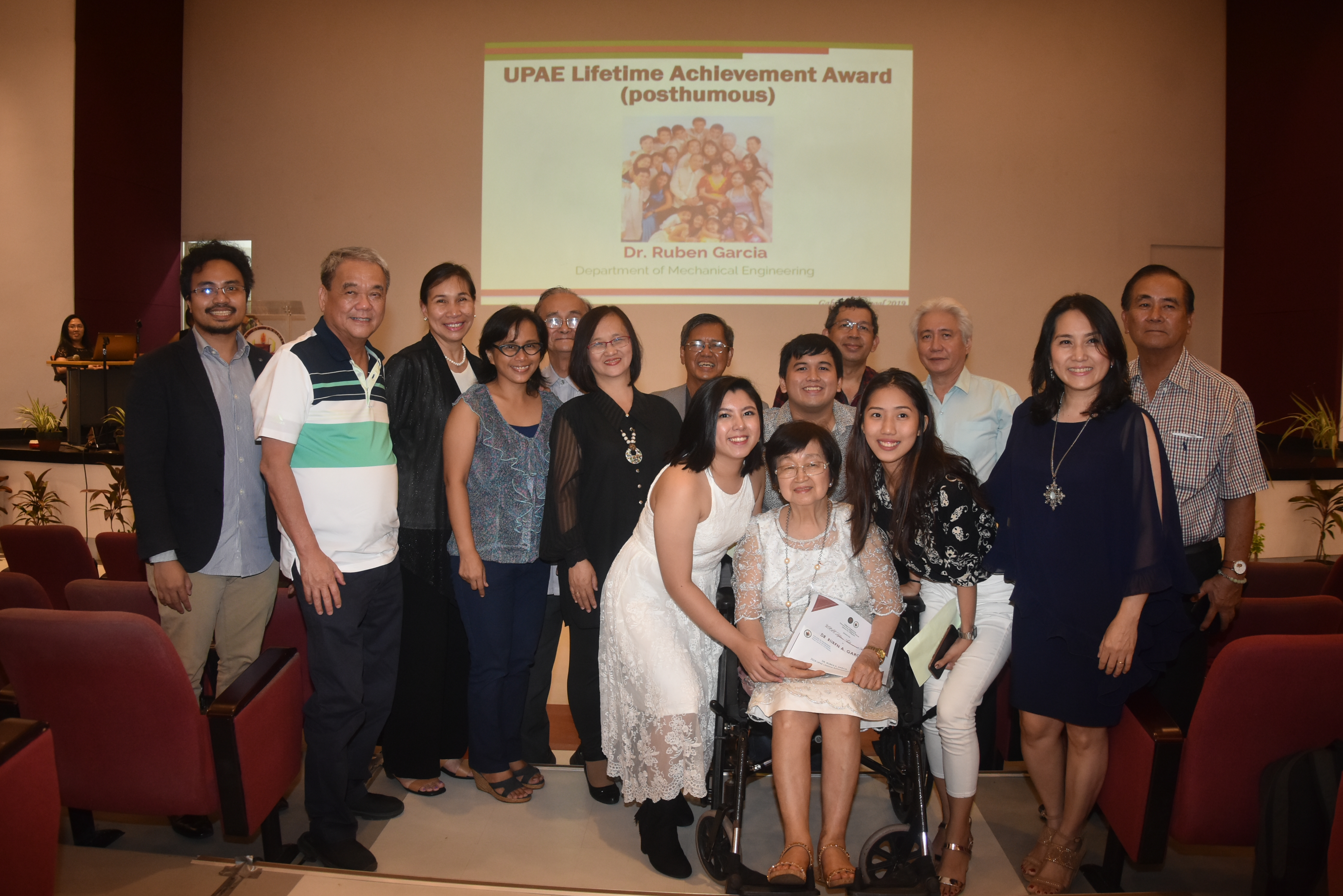 Family of former UPCOE Dean, Dr. Ruben A. Garcia, led by his widow, Fe (in wheelchair), receives the posthumous UPAE Lifetime Achievement Award. UPERDFI members in the picture include Sid Consunji, Dean Babylin de Leon, Mar Casillan, and Tito Aliga
UPCOE, in recognition of faculty and staff who have shown excellence and dedication in their work for the past academic year, held the annual Gabi ng Parangal on June 14, 2019 at the David M. Consunji Theater at the Institute of Civil Engineering Building.
The late UPCOE Dean and UPERDFI Member Dr. Ruben Garcia was honored during the night. His widow and family members received the UPAE Lifetime Achievement Award on his behalf.
The UPERDFI-sponsored Faculty Awards and its recipients were:

Outstanding Engineering Instructor Award: Engr. Roseanne Ramos (DGE)
Felix Limcaoco, Jr. Young Instructor Award for Teaching Excellence: Engr. Karl Adrian Vergara (DGE)

Outstanding Engineering Professor Award: Dr. Maria Antonia Tanchuling (ICE)

Outstanding Engineering Researcher Award: Dr. Rinlee Butch Cervera (DMMME)