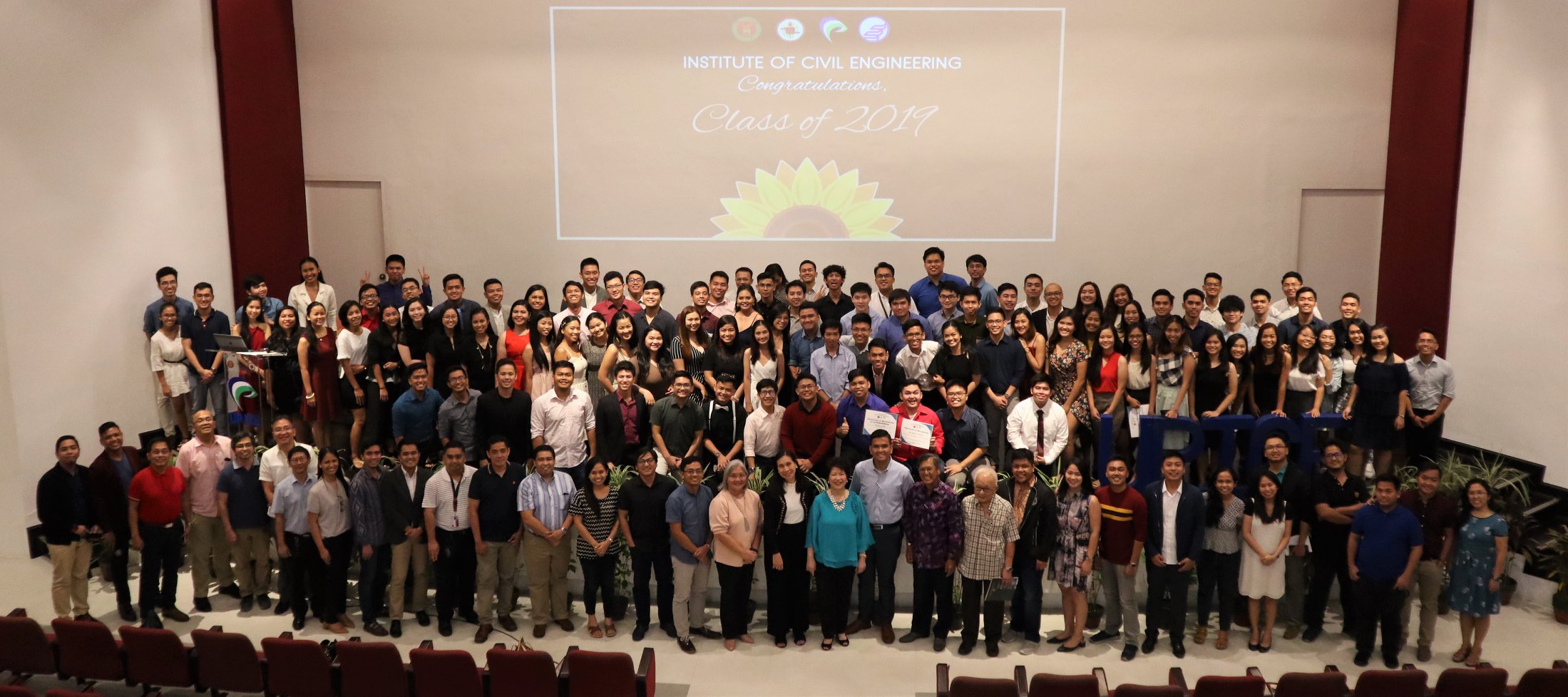 Congratulations, UP ICE Class of 2019!
The UP Institute of Civil Engineering held the 2019 Recognition Rites on June 26 at the DM Consunji Theater to acknowledge the achievements of BS CE graduates for AY 2018-19. Adviser Chato Calderon (CE '72) shared an Inspirational Message about the Science of Happiness to promote Student Wellbeing.
Prior to the formal rites, the marker for the David M. Consunji Theater was unveiled, with DMCI Homes executives attending.
UPCOE Dean Rizalinda de Leon, UP ICE Director, Dr. Maria Antonia Tanchuling, UPERDFI President Rico Trinidad and Executive Director Tito Aliga recognized the donors of UP ICE Grants for their to support UP ICE faculty and students.