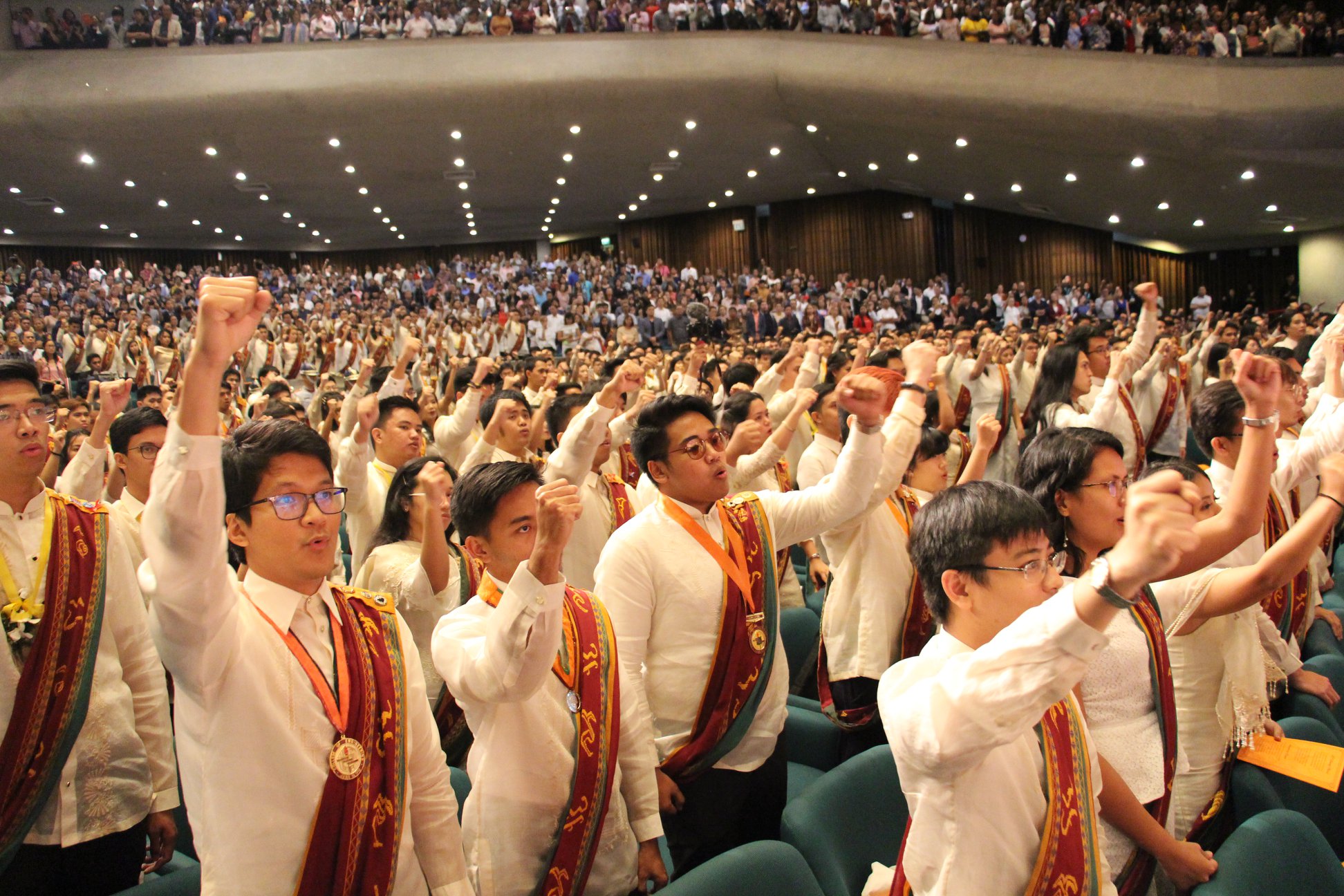 UPCOE Graduates and their Families Sing UP Naming Mahal at the 2019 UPCOE Recognition Rites
The UPCOE recognized 943 BS Engineering graduates during the 2019 UPCOE Recognition Rites held on July 1 at the PICC in Pasay City. This topped the 823 graduates in 2018. There are 250 who graduated with Honors, 18 of them being summa cum laude. This year, the Class Valedictorian (highest GWA) for the entire UP System is from UPCOE, Jaron Nicolas T. Uy, BS ChE.
Adviser and DOST Secretary Dr. Fortunato T. de la Peña served as the guest speaker. He is a BSChE and MSIE alumnus, and a professor and former chairman of the Department of Industrial Engineering and Operations Research. He inspired all with his career story, starting in industry in 1969, to where he is now, busy serving our nation.
UPERDFI had solicited donors for Academic Excellence Awards given to the Class Valedictorian and to the graduates with highest GWA in each degree-major. From our member, Dr. Francis Chua, he donated the Dr. Francis Chua Innovation Awards to the winners of the 2019 Undergraduate Project Competition, with a commitment to support the awards annually.