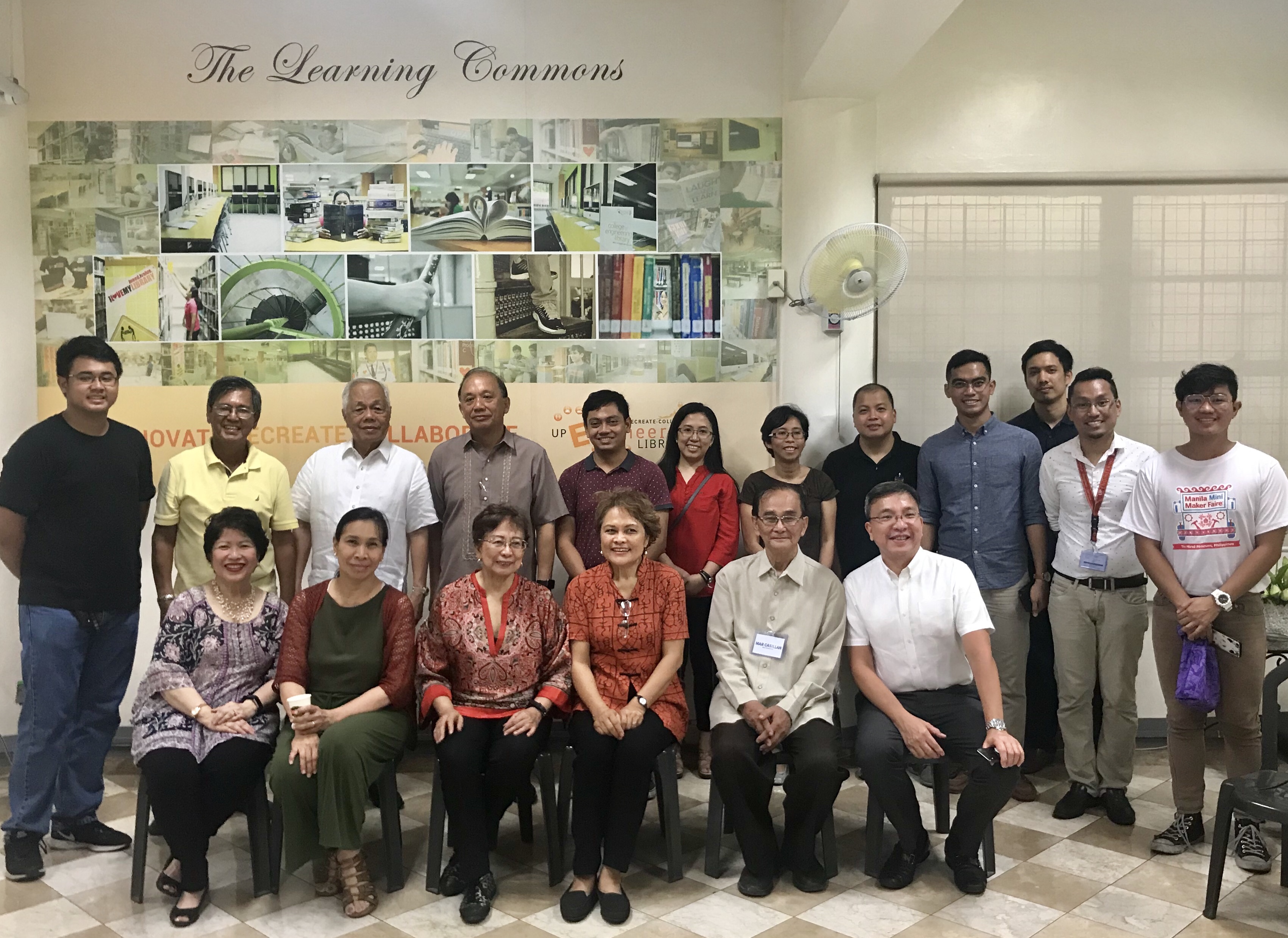 Seated, from left: Adviser Chato Calderon, Dean Rizalinda de Leon, Adviser Dr. Nina Alabastro, Dr. Rhod Gonzalez, Adviser Mar Casillan, Pres. Rico Trinidad. Standing, from left: OCA Engineer, ED Tito Aliga, Adviser Dr. Mag Albarracin, CorSec Ronnie Nolasco, Asst. Profs. Reygie Macasieb and Imee Villalba, Dr. Jhoanna Pedrasa, Dr. Mike Pedrasa, Asst. Prof. Paul Jake Nalzaro, OCA Engineer, Asst. Profs. Chris Arranz and Jason Pechardo.
UPERDFI and UPCOE held simultaneous activities under the Student Wellbeing (SWELL) Program on July 2-5, 2019. UPERDFI Advisers Chato Calderon, Nina Alabastro, Mag Albarracin and Mar Casillan, and President Rico Trinidad, CorSec Ronnie Nolasco and ED Tito Aliga visited the soon-to-be-completed structure for the Learning Commons. This will serve as an integrated academic, creative, social and wellbeing center for students and faculty. UPERDFI will help raise funds for the furbishing of the Learning Commons.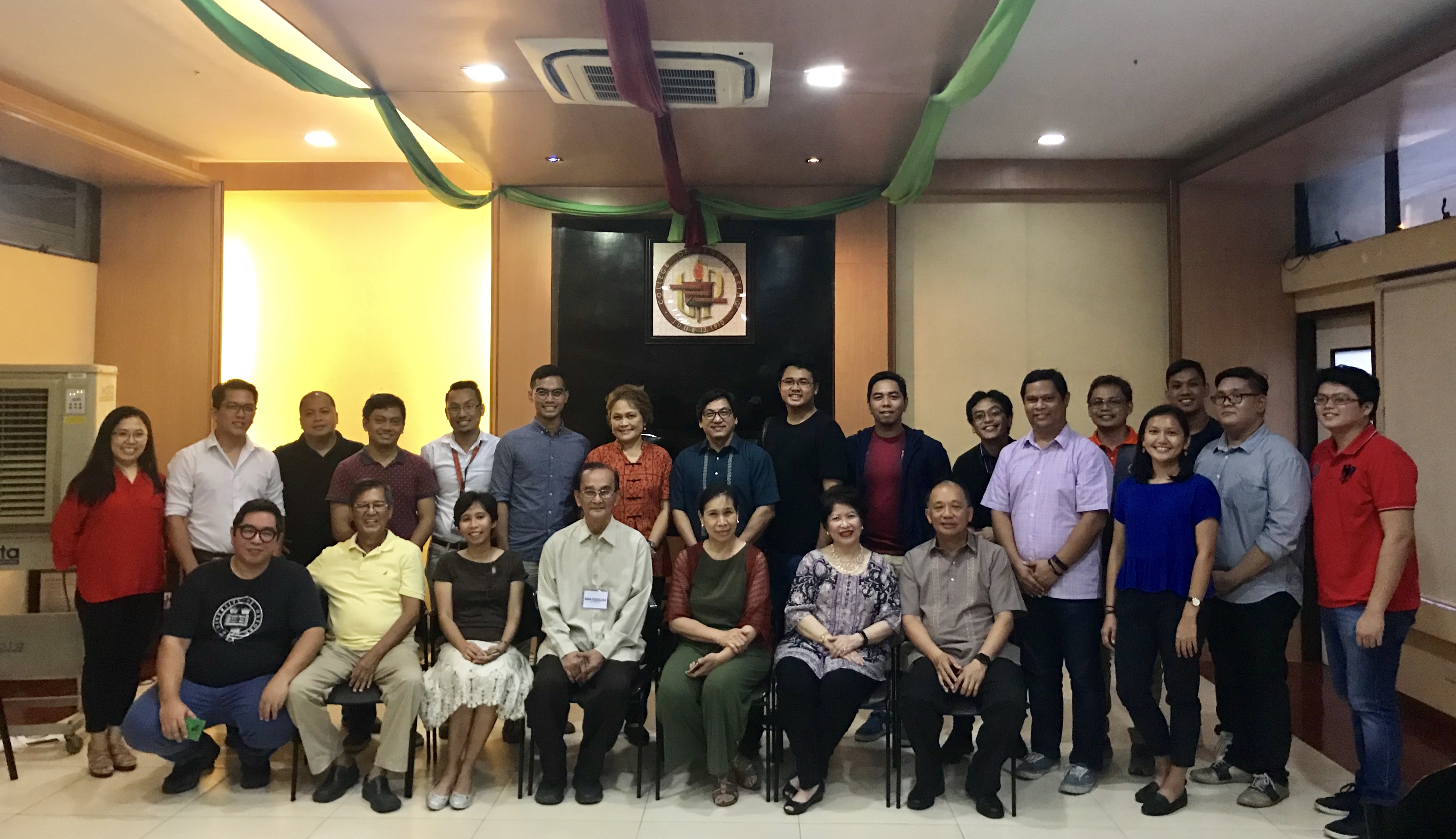 UPERDFI Joins UPCOE Faculty Socials
That same afternoon, Mag Albarracin hosted the UPCOE Faculty Socials at the Faculty Lounge in Melchor Hall. The event aimed to encourage faculty members to take an active role in student wellbeing. The Faculty also needed some attention along the same vein, as they presented their plans for the Faculty Wellbeing (FWELL) Program. This was discussed during the Annual Faculty Conference on June 18-19. On the spot, Mar Casillan graciously donated funds to procure the needed furnishings in the Faculty Lounge.
The UPCOE and UPERDFI SWELL Team also held a series of Parents' Orientation Sessions from July 2-5 with different clusters. The team hopes that by involving parents and by increasing their understanding of the UP education system, the students will have a healthier learning environment and enable them to succeed in UP.