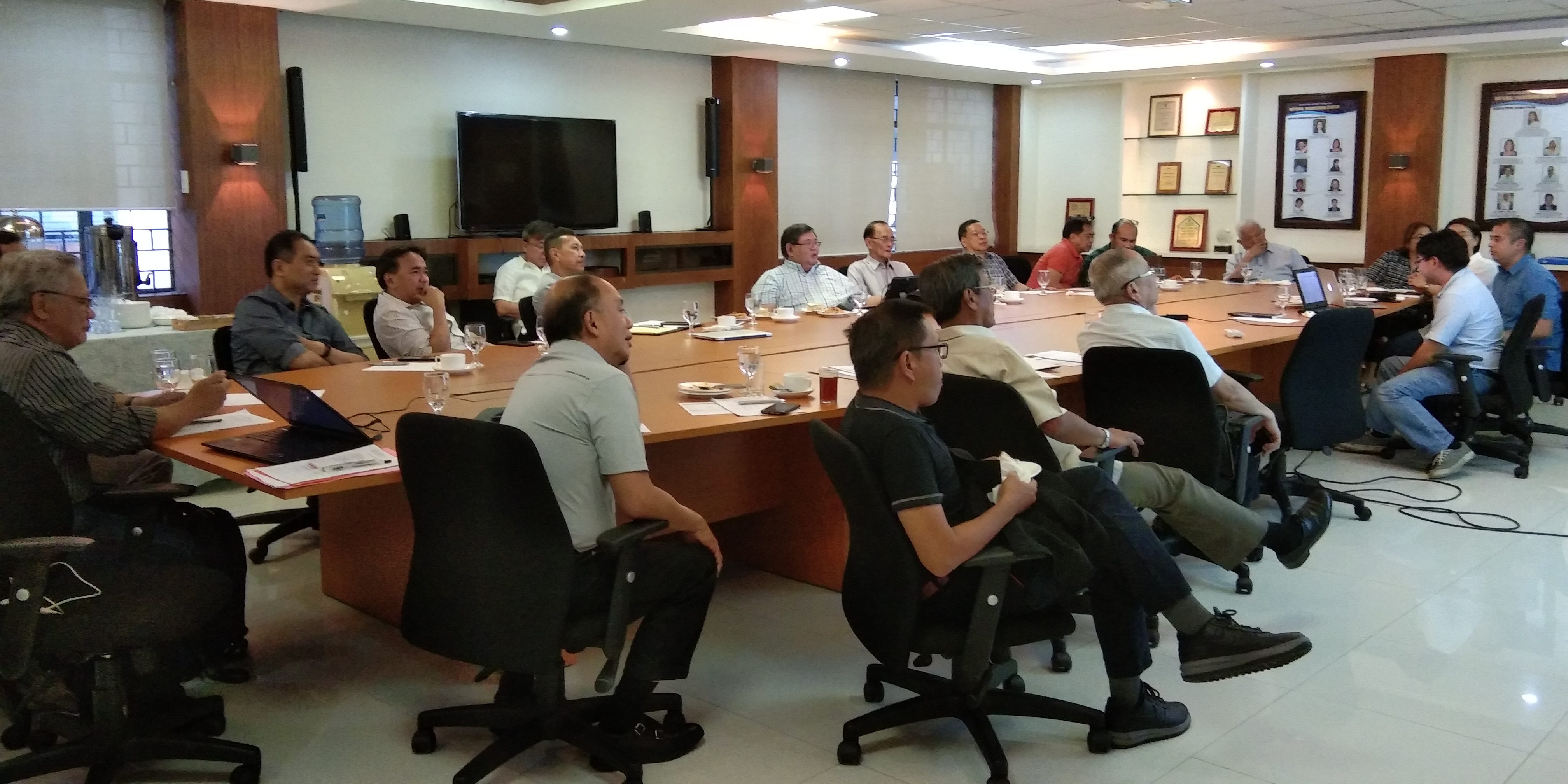 UPERDFI held its 163 rd Regular Meeting of the Board of Trustees on September 4, Wednesday at the National Engineering Center in UP Diliman. Chairman Alex Sy presided over the meeting. The Board thanked the service of outgoing Trustees Dean Rizalinda de Leon and Faculty Rep Joseph Gerard Reyes. They welcomed the new UPCOE Dean, Prof. Ferdinand G. Manedgeg (ME) and his leadership team, College Secretary Dr. Eligia Clemente (MMME), and Associate Deans Dr. Juvy Balbarona (ME, for Student Affairs), Dr. Carl Michael Odulio (ECE, for Administration) and Dr. Gerald Jo Denoga (ME, for Research).
Dean Ferdie presented his vision and plans for the College to the Board. When asked, the Dean clarified that instead of a legacy, he wishes to put in place the systems and templates which will enable the needs-focused planning and effective execution of various priority programs and projects of the UPCOE. With his leadership team, he is conducting consultation meetings with various academic and administration units and with students. He will share these with UPERDFI as they are crystallized.
In terms of Trustees' attendance, this meeting had the most number in recent years, with 12 of 15 present! These included Chairman Alex Sy, President Rico Trinidad, VP Bing del Rosario, Secretary Ronnie Nolasco, Treasurer Ega Atanacio, and Trustees Caccus Berba, Dante Briones, Roger Buendia, Ferdz de la Cruz, Joe Florendo, Dean Ferdie Manedgeg and Carl Michael Odulio as the interim Faculty Representative. Other attendees included ED Tito Aliga, Members Aura Matias and Benny Pacheco, and UPCOE Faculty Juvy Balbarona, Eligia Clemente, Gerald Denoga and Augie Resurreccion.
Benny and his co-author Augie gave a progress report on the ES 101 Book Project, with the first printing to be done before year-end, for use in the second semester this January 2020.
We also thank our Advisers Mar Casillan and Cesar Virata for sharing valuable insights.