Token News PH Consultancy, Inc., a leading start-up in the field of blockchain technology, signed an MOU with UP Diliman in August 2019. And to implement a key item, a MOA for Scholarships with UPERDFI was entered into, with five study grants for the final two years of studies. This will also involve the setting up CoBRA – the Center of Blockchain Research and Applications, headed by DCS professor Dr. Adrian Valdez who spearheaded the discussions with TNPCI and DCS Chairman Dr. Jaymar Soriano. Dean Ferdie asked TNPCI will also consider furbishing a Smart Room at the new DCS Building, the structure of which is in the final stage of construction.
The deed signing ceremony was completed on September 13, 2019 at the Dean's Office, with Dean Ferdie Manegdeg and UPERDFI President Rico Trinidad signing. TNPCI Director and CEO Mr. Yuya Sugiura and COO Mr. Tatsuhiko Kuwahata could not attend, but the company's business development manager, Teresa Li, came with the pre-signed document and the donation for the study grants.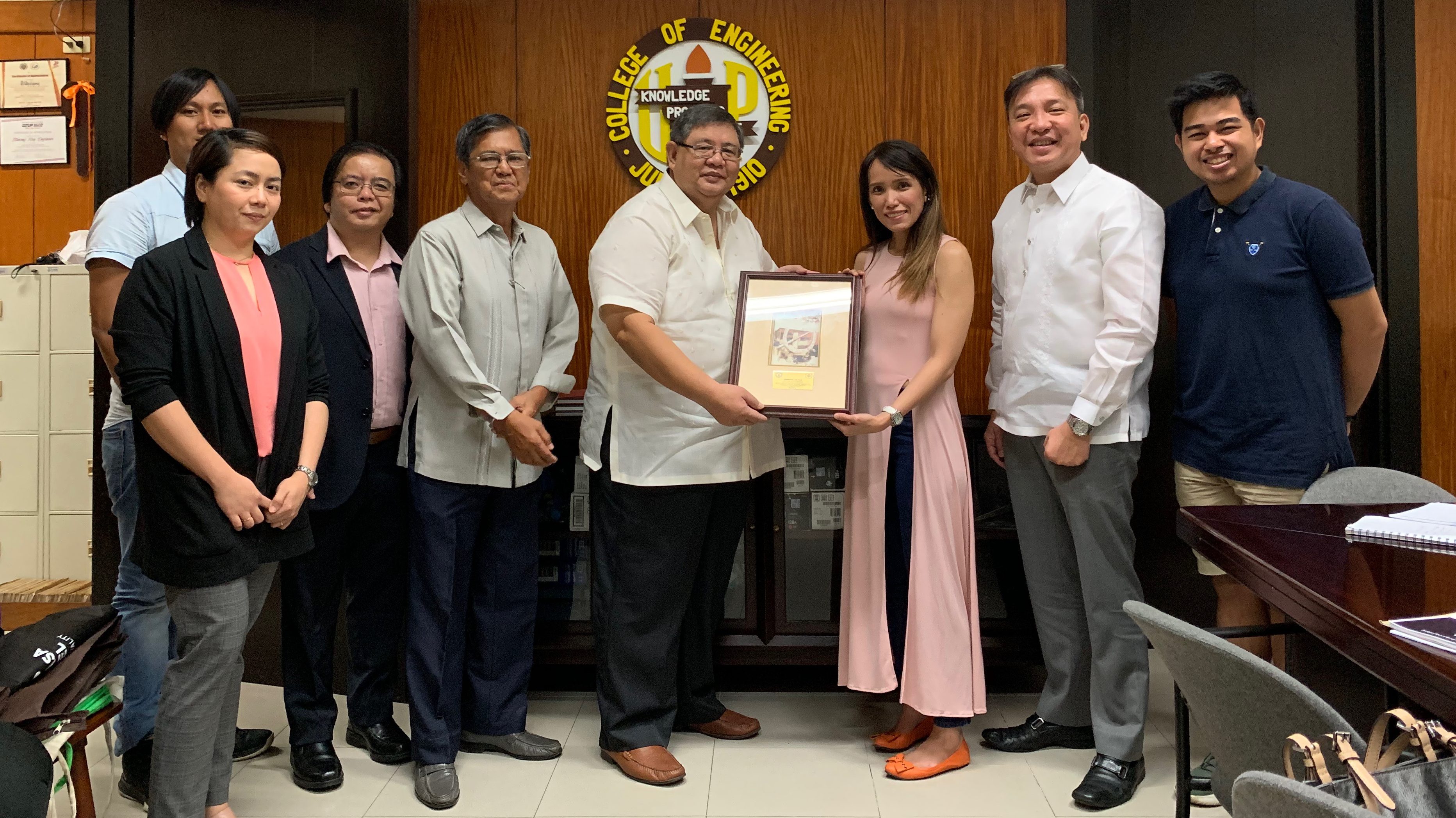 In the symbolic Sundial Plaque turnover, picture shows, from left: DCS Chairman Dr. Jaymar Sopriano, AD for Student Affairs Dr. Juvy Balbarona, DCS Prof Dr. Adrian Valdez, ED Tito Aliga, Dean Ferdie Manegdeg, TNPCI Manager Teresa Li, Pres. Rico Trinidad and Anton Dumagpi, vice chairman of the UP Engineering Student Council.