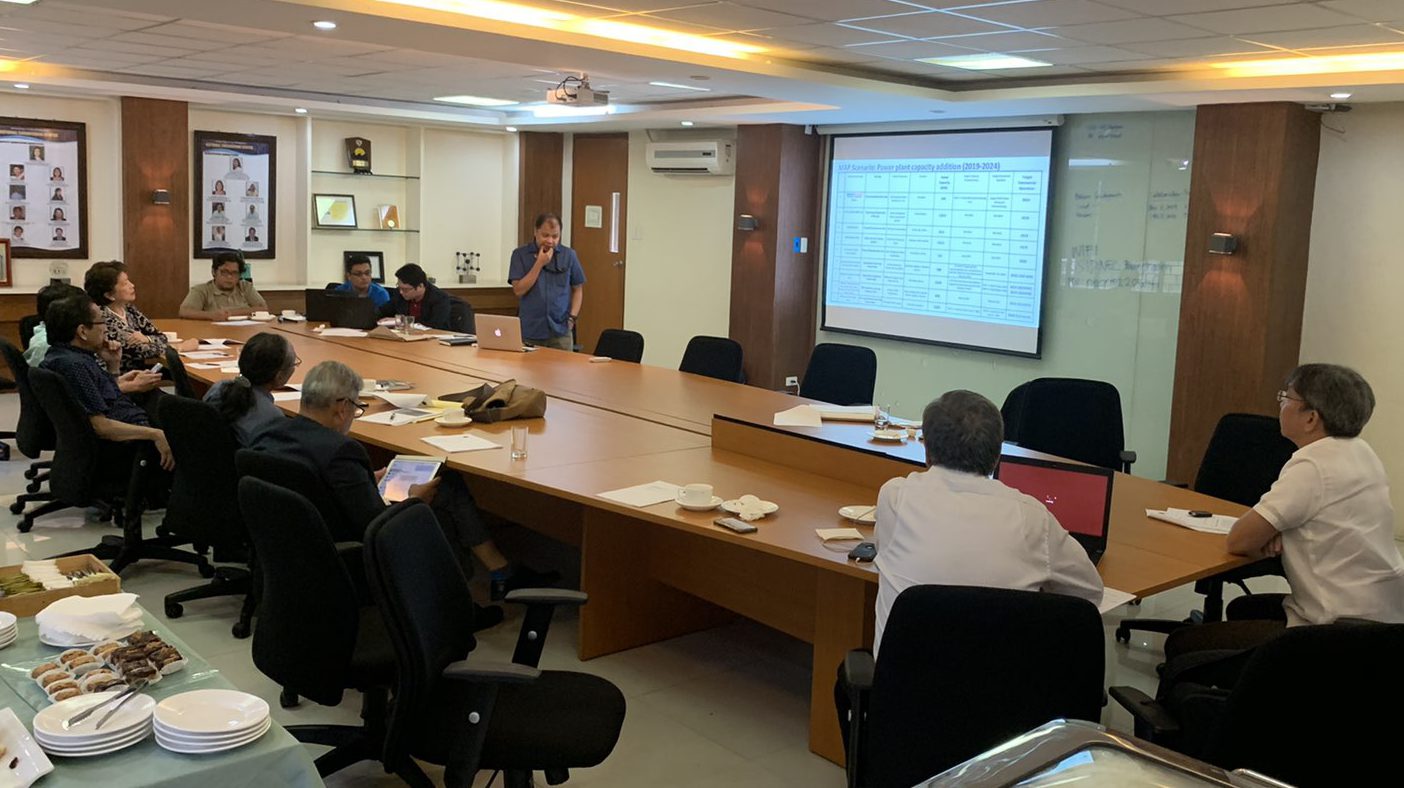 Dr. Mike Pedrasa presents project updates to the Technical Advisory Panel
The Philippine Energy System Modelling (ESM) Project is well underway. The Technical Advisory Panel (TAP) had its second meeting on November 25, 2019. The Project Team led by Dr. Michael Pedrasa, EEEI Director, showed the scenarios of the 2020-24 period. With the inputs and assumptions confirmed by the TAP, the future scenarios up to 25 years will be modeled.
The ESM Project is funded by the UPERDFI Technology Development and Strategic Studies Fund, created in 1992 to finance projects of national significance. The project aims to show alternative electric energy scenarios based on a bottom-up approach (sectoral demand based on consumption is aggregated) and the LEAP Modelling Tool. The top-down approach is currently used in the Philippines; forecasts are made based on econometric assumptions, such GDP growth rate, etc. The results of the study can help in finding the optimal energy pathways for the country.
TAP members include UPERDFI Advisers Cesar Buenaventura (Vice Chairman of DMCI Holdings), Chito Francisco (former Meralco President), and Pete Maniego (former Chairman of National Renewable Energy Board); and UPERDFI Members Jerome Cainglet (VP of FirstGen), Rene Sunico (former President of Republic Cement Products and Solutions), and Dr. Sonny Viray (former DOE Secretary and UPCOE Dean). Rounding up the 11-person panel are Dr. Joe Cruz (Professor Emeritus of Electrical Engineering in 3 leading US universities), EEEI Prof. Wali del Mundo, Jose "Viking" Logarta, Jr. (Executive Director of ICSC), Sebastian Quiniones, Jr. (MD of Pilipinas Shell Foundation, formerly President of Shell Exploration), and Roberto Versola (Executive Director of CREST)
The third TAP meeting is scheduled for late January 2020.