Greetings! As we welcome 2020 with much hope for another abundant year, we are propelled by what we were able to accomplish in 2019.
Let's count the ways!
1. We continued to receive donations pledged by US Engineering and UP alumni, as a result of the 4-city visit made by President Chato and Dean Babylin in October 2018.

o The UP Alumni of the Greater Los Angeles Area (UPAAGLA) donated funds to sponsor five Thesis Support Grants this AY 2019-20, the first year of a 5-year commitment.
o The UP Alumni of Washington DC, Maryland and Virginia ( UPAADCMDVA ) raised $10,000 for our Student Wellbeing Program.
o In addition, we have started discussions with UP Alumni Association of America for possible collaborations, with the funding of research projects for society's benefit as a priority.
o Discussions with US alumni to procure of a Very High Speed (VHS) Computer to increase research productivity have started. Our San Francisco-based member Vic Villagracia is leading the way.
2. In January, we embarked on the development of the ES 101 textbook-workbook set called SiKaD, with donations from Renato Bello (IE '75) and Carmen Seriña (widow of Fernando Seriña, ME '71). Our Adviser Chato Calderon chipped in for the initial book marketing fund.

Hand-over of Sundial Plaques with (from left) Prof. Augie Resurreccion, Prof. Benny Pacheco, Pres Chato Calderon, Donors Menchu Seriña and Rene Bello, ED Tito Aliga and Chairman Alex Sy
Our member, CE professor Benny Pacheco is the lead author. The inaugural offering of ES 101 (the combined ES 11 and ES 12 courses, done to implement the 4-year Engineering curriculum) was made in the first semester of AY 2019-20. The manuscripts and workbook questions were used. The book is tentatively set for launching as part of the celebration for the 110th Anniversary of the College in June 2020.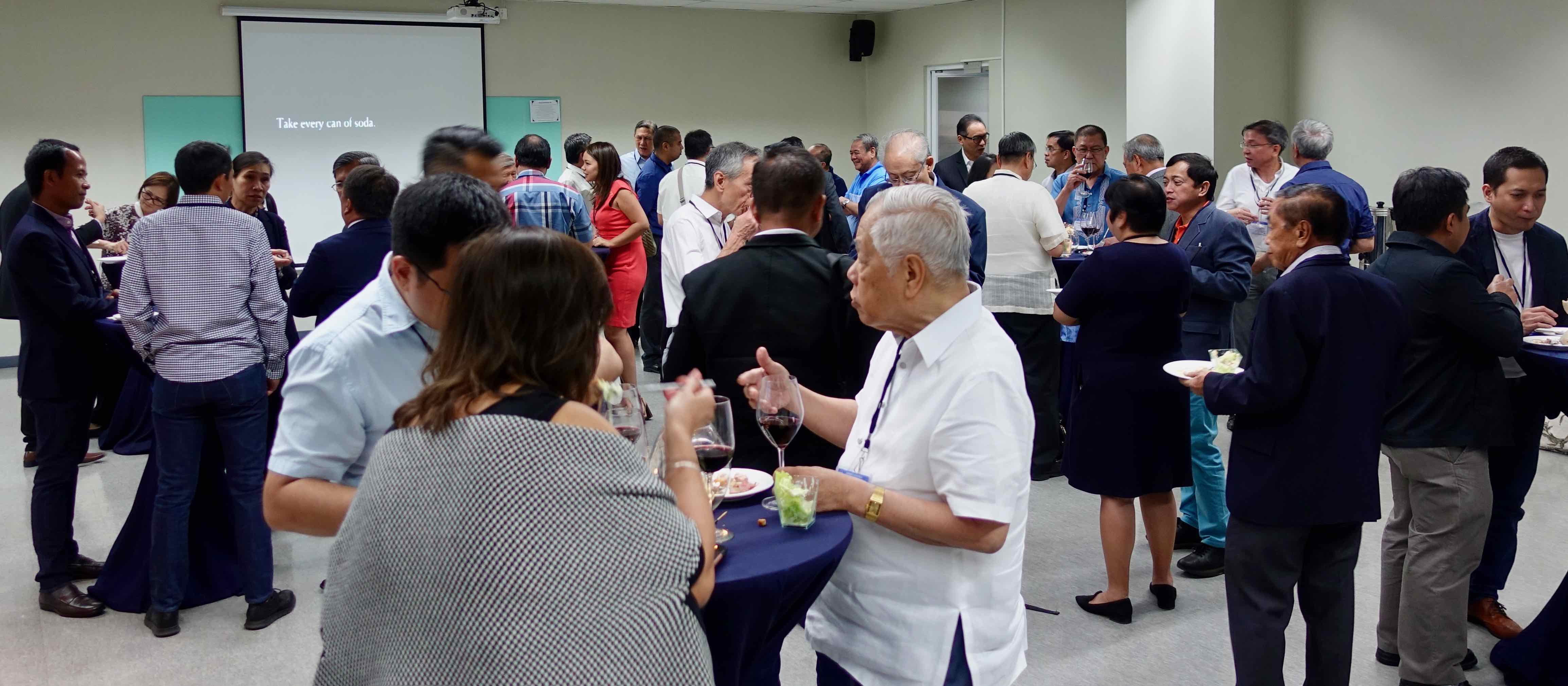 3. In February, we organized our first Members Cocktails at the UP BGC Campus, attended by 35 members and 35 Engg alumni whom we invited. We heard the experience-sharing of our members Riza Mantaring, Ferdz de la Cruz, Mon Castillo and Sec Boy de la Peña. We received donations for the Innovation Grants Fund, as this was the cited purpose of the event.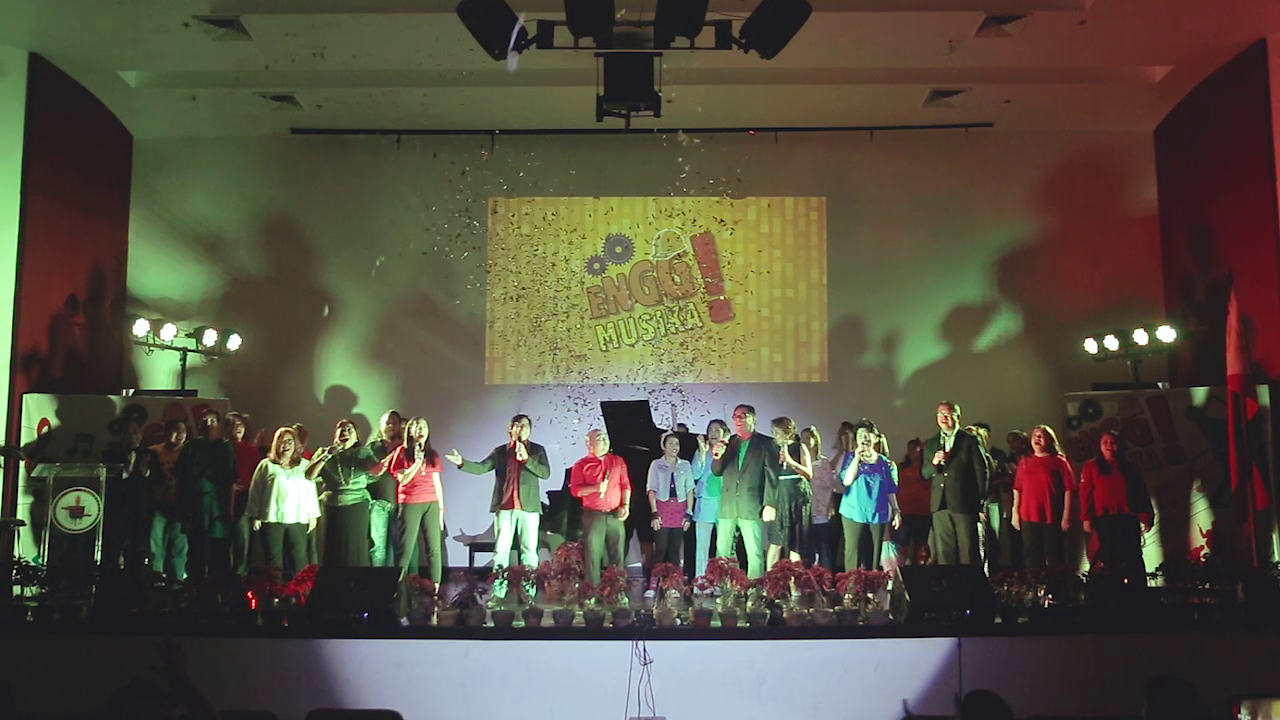 4. Spearheaded by then Pres Chato, we staged the EnggMusika! in April, which featured talents among us – Sec Boy, Gev Guevara, Aura Matias, Babylin de Leon, and Chato, and talented Engg Faculty and staff. The event brought us donations beyond our humble expectations. These formed the start-up fund for the Engineering Student Wellbeing (SWELL) Program, spent mainly for facilities such as the SWELL Room, Counselling Room, and the 24/7 Study Space at Melchor Hall.
5. In May, the College Undergraduate Project Competition was staged. It used to be funded by ERDFI, but we found a donor for the prizes in AY 2018-19 – our member Francis Chua. From there, he has committed to sponsor the entire funding for the event, comprising prizes and staging expenses, starting AY 2019-20. The event will be called the Dr. Francis Chua Innovation Competition.

Deed of Donation Signing with (from left) Chairman Lilit Tumbocon, Pres Chato Calderon, ED Tito Aliga, Dr. Francis Chua, Jess Varela of PCCI, and ChE Faculty Dr. Bryan Alamani
6. We had our Annual General Membership Meeting in May. The 2019-20 Board of Trustees, which included 3 new trustees to take the vacated seats, elected Alex Sy as Chairman, Rico Trinidad (President), Bing del Rosario (VP), Ega Atanacio (Treasurer) and Ronnie Nolasco (Corp. Secretary). There, we also welcomed new members: Dante Briones, Jerome Cainglet, Joel Cruz, Leo de Velez, Elise del Rosario, Francis Felizardo, Glenn Gratil, Edwin Lao, Benedict Laogan, Don Loong, Patrick Ostrea, and Nicky Villaseñor.


General Membership Meeting attended by (Seated, from left) Lillian Yao, Elise del Rosario, Dean Rizalinda de Leon, Chato Calderon, ex-DOST Sec Nina Alabastro,  ex-Dean Aura Matias, Edith Atienza; (Standing, from left) Ji Reyes, Raffy Aguilar, Roger Buendia, ex-Dean Ega Atanacio, Tito Aliga, Noly Torres, Mar Casillan, Lilit Tumbocon, Rico Trinidad, Dante Briones, Pete Maniego, Ronnie Nolasco and Bing del Rosario 

7. The College graduated a record number of 943 BS graduates in June, with 250 graduating with Latin honors led by 18 summas, one of whom was the valedictorian of UP Diliman graduating class. These are the highest numbers on record. About 200 graduates received financial assistance administered by UPERDFI in the form of study grants, thesis grants and even Board Exam allowances, plus student competition expenses.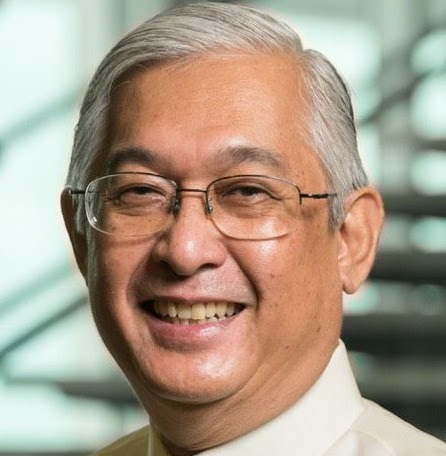 8. Our efforts to help boost the College teaching ranks by way of adjunct professors from industry took off. Our member, Nicky Villaseñor, CEO of Hybrid Energy Partners, received a teaching appointment in the Energy Engineering Program, starting AY 2019-20.
9. We started the Technology Hour in July, the brainchild of Pres Rico. This is meant to ramp up our Innovation/ Technopreneurship Initiative. The Tech Hour is a forum for presenting industry challenges for faculty to address (Market-to-Lab), and faculty projects for industry to consider funding (Lab-to-Market). Tech Hours were held in July (discussed was one faculty project and one industry project), August (hosted by EEEI), September (by DChE) and October (by DME). The January 2020 TH will be hosted by the Dept. of Mining, Met and Materials Engineering (DMMME).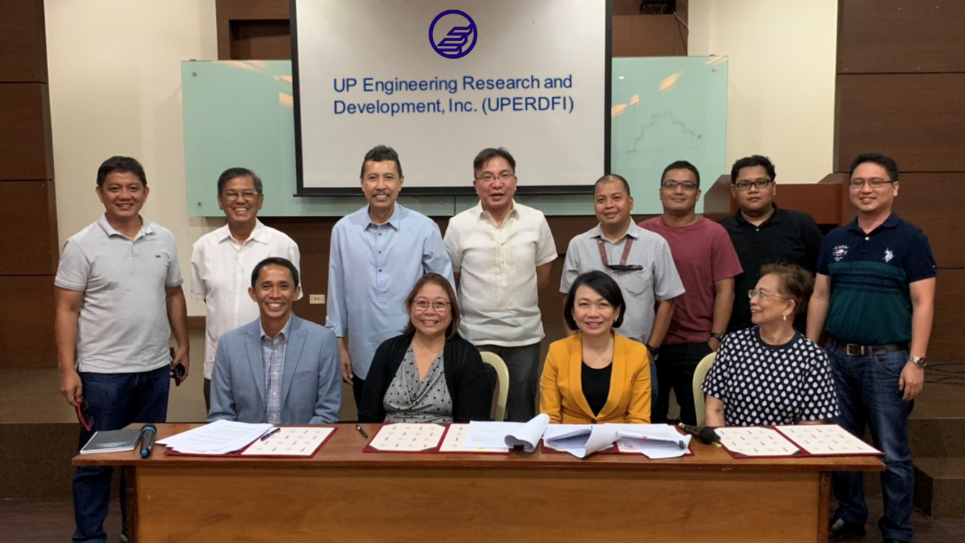 (Seated, from left) Engr. Aboy Castro, Dr. Aura Matias, Riza Mantaring, Dr. Nina Alabastro (Standing, from left) Trustee Dan Peckley, ED Tito Aliga, VP Bing del Rosario, President Rico Trinidad, Dr. Mike Pedrasa and the Energy Systems Model Project Team
10. From our Technology Development and Strategic Studies Fund, the Board commissioned a team led by Dr. Michael Pedrasa, EEEI Director, to undertake the Philippine Energy System Modelling Project, meant to establish the optimal electrical energy pathways for the country. A ten-person Technical Advisory Panel led by our Adviser Pete Maniego provides guidance to the project. The 9-month project started in August-September, to be completed in April-May 2020.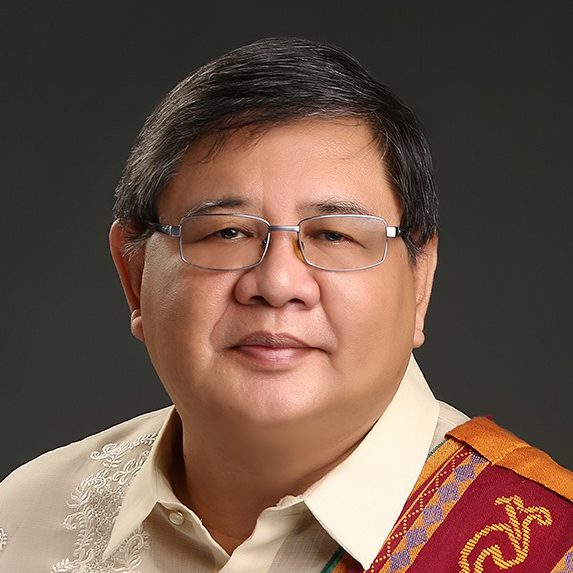 11. Dr. Rizalinda "Babylin" de Leon's 3-year term as College Dean ended in August, and we welcomed ME Prof. Ferdinand Manegdeg as Dean in September. During his term, Dean Ferdie wants to set in place a template for implementing plans and programs.
12. We received donations that established seven professorial chairs: Diliman Integrative Technical Consultancy, Inc. (Chairman Alex Sy and GM Aura Matias); Legazpi Premium Development Corporation (Jose Go Ranola, CEO); CleanTech Renewables (President Salvador Antonio Castro, Jr.) for a Chair in Renewable Energy; our Adviser Mar Casillan, who sponsored the Divina Cruz Casillan Chair in Chemical Engineering in honor of his departed wife, and the Dr. Ruben Garcia Chair in Energy Engineering in honor of his departed brother in-law; and Renato M. Tanseco, ME '59, whose company Automated Technology Philippines set up a chair in his name, and he himself set up a chair in honor of his cousin, Fortunato Tanseco de la Peña.


Donors Reception with (from left) Pres Rico Trinidad, ED Tito Aliga and Sec Boy de la Peña, Renato Garcia, Vincent Abella, Chato Calderon, Mar Casillan, Jose Go Ranola, UP President Danilo Concepcion, Renato Tanseco, Renato Bello, Carmen V. F. Seriña, Dean Ferdie Manegdeg
13. Dean Ferdie has cited that we need close to 200 chairs to have one for each eligible faculty. We have 190 on record, but about 40 are not available, as the commitments have expired or the earning capacity of the fund corpus is not adequate.

For chairs, our efforts will be boosted by the upcoming share of income from the Concordia Albarracin Engineering Centennial Dormitory. Note that in 2008, our Adviser, former Chairman Mag Albarracin donated funds to construct the dorm, with the provision that 70% of net income would be shared to fund Engineering professorial chairs. UP Alumni Engineers raised funds to furbish the dorm, with UPERDFI also providing additional funds.
The dorm opened in June 2010. With the dogged efforts of Pres. Rico, the accounting of dorm financial results was recently firmed up with the UP Diliman Accounting Office. We expect the funds flow to be made available starting this 2020 chair awards. Our share of future annual net income could support at least 10 chairs.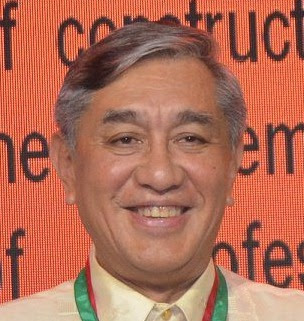 14. Our member, Levy Espiritu, CE '79, Chairman CEO of DATEM Philippines, was recognized as the Most Distinguished Alumnus for 2019 by the UP Alumni Engineers.
15. The development of a Diploma Course in Engineering Entrepreneurship is being firmed up with the College Dean.
16. Our efforts to increase the slots for study grants (P60,000/year benefits) and Thesis Support Grants (P10,000/project for BS Seniors, up to P50,000/project for MS students) have been boosted with new donors from here and abroad, while majority of current donors have renewed their donations.