UPERDFI and the UP College of Engineering hosted the celebration of the 40th day of the passing our 1996-2008 Chairman, Jesus "Chito" Francisco on January 22, 2020 at the Maynilad Room, attended by family and close friends who were mostly UP Engineering alumni. Initially planned as a simple hand over of the "donations in lieu of flowers" by his widow, Ms. Mariel Francisco, to UPERDFI, the gathering turned out into an outpouring of goodness, with almost 60 attending!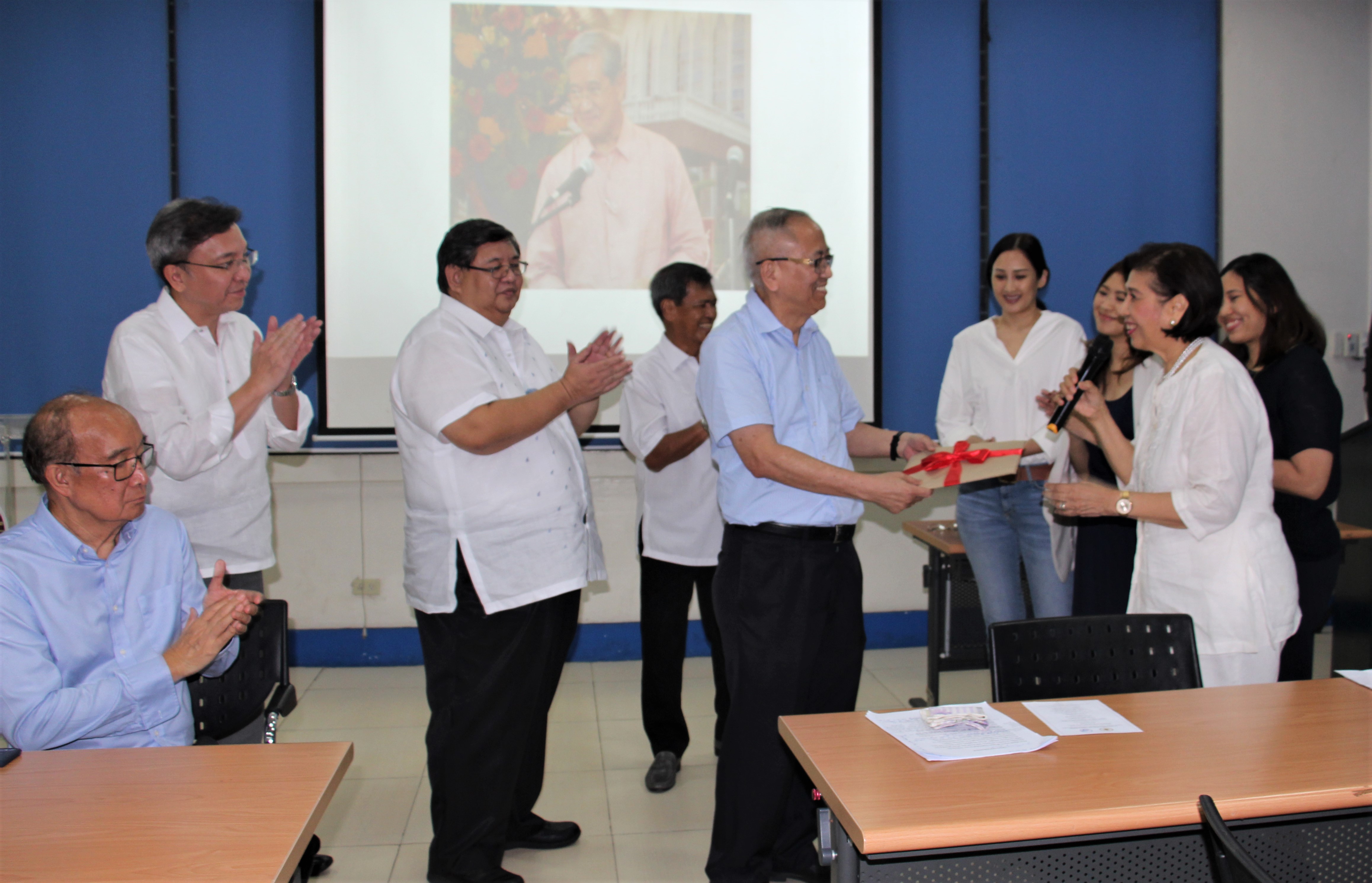 In photo: (L-R) Art Disini (seated), Pres Rico Trinidad, Dean Ferdie Manegdeg, ED TIto Aliga, Chairman Alex Sy, Ms. Mariel Francisco and daughters Joanna, Silvia and Teresa
Ms. Mariel shared her presentation piece, "Chito, the Engineer" where she described Chito's journey from his BSME '63 and BSEE '66 days, until his experiences after working for almost 40 years with Meralco, his last position being President.
Colleagues who shared their stories were led by Dean Ferdie Manegdeg, Manolo Alcasabas, Rico Ibana, Nixon Hao, Sec. Boy de la Peña, former dean Sonny Viray, and former Dean Aura Matias, who regaled the crowd by rendering a soulful love song instead of a spoken message. Chairman Alex Sy and President Rico Trinidad accepted an envelope of checks from Ms. Francisco.