In celebration of the 110th anniversary of UP Civil Engineering program, UP ICE is hosting a webinar series covering timely and relevant topics in Civil Engineering.
The webinars are scheduled on June 26 and Fridays of July 2020, starting from 3:00PM. A limited number of attendees may be accommodated in Zoom, while others may watch via the live streaming on  UP ICE Facebook page. Pre-registration links will be also posted regularly on our social media accounts.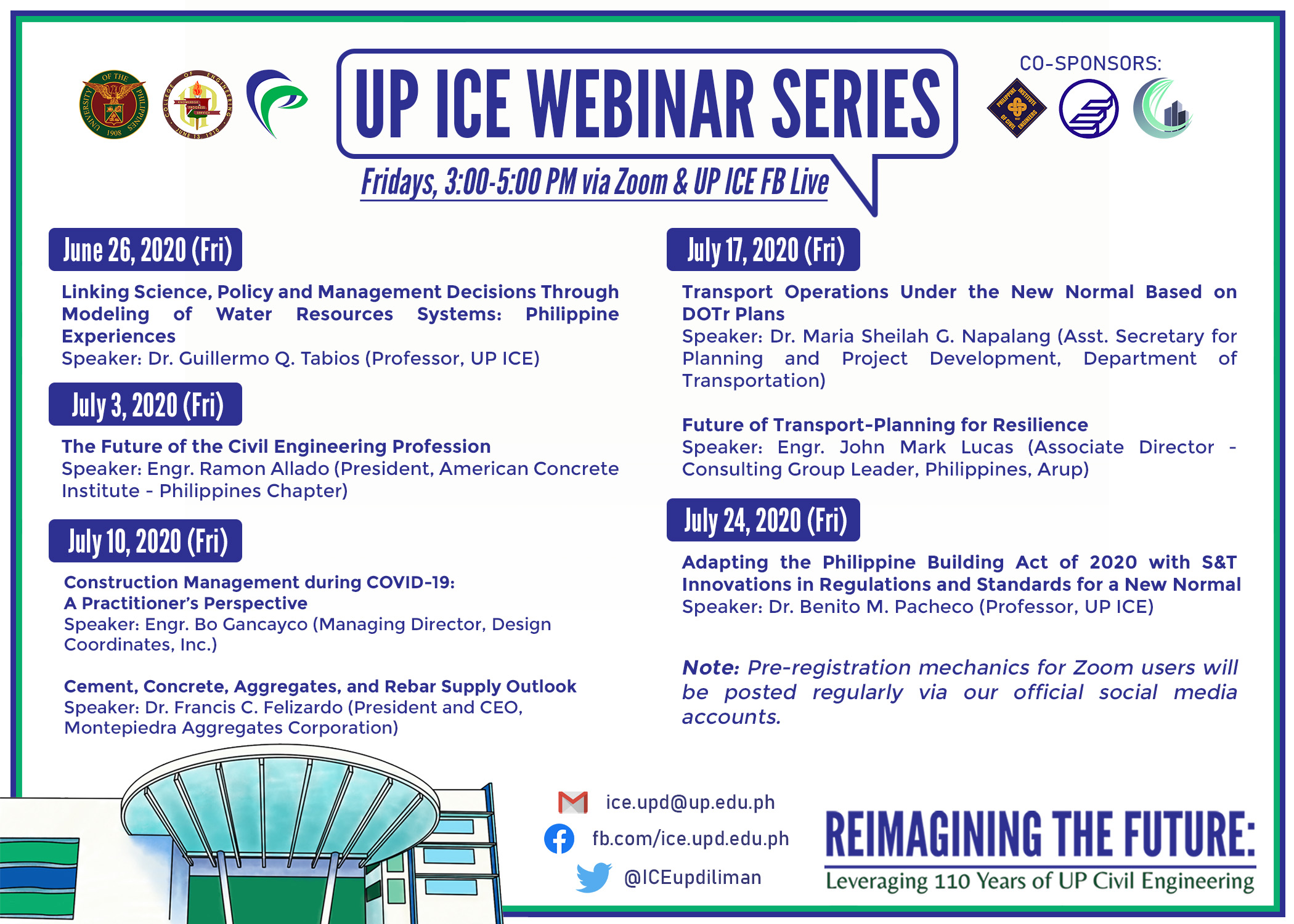 The first session on June 26 will feature our very own Dr. Guillermo Q. Tabios. He will talk about " Linking Science, Policy and Management Decisions Through Modeling of Water Resources Systems: Philippine Experiences".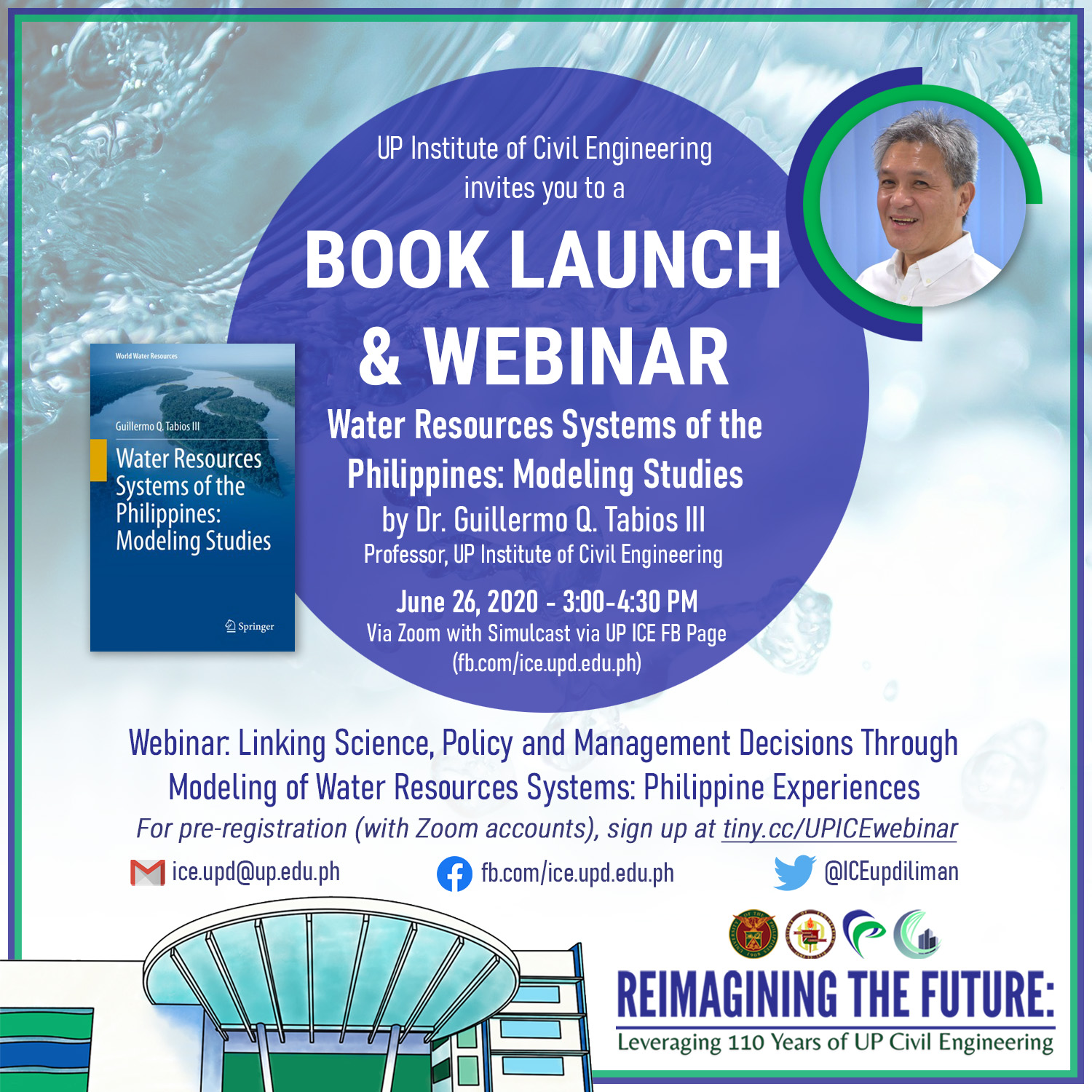 At this event, UP ICE will also proudly launch the book of Dr. Tabios entitled  "Water Resources Systems of the Philippines: Modeling Studies". Congratulations, Sir Glen!
Pre-registration link for the Zoom session:  tiny.cc/UPICEwebinar
SCHEDULE OF OTHER WEBINARS
—————————-
July 3
The Future of the Civil Engineering Profession
Speaker: Engr. Ramon Allado (President, American Concrete Institute – Philippines Chapter)
—————————-
July 10
Construction Management during COVID19 – A Practitioner's Perspective
Speaker: Engr. Bo Gancayco (Managing Director, Design Coordinates, Inc.)

Cement, Concrete, Aggregates And Rebar Supply Outlook
Speaker: Dr. Francis C. Felizardo (President and CEO, Montepiedra Aggregates Corporation
—————————-
July 17
Transport Operations under the New Normal based on DOTr plans
Speaker: Dr. Maria Sheilah G. Napalang (Asst. Secretary for Planning and Project Development, Department of Transportation)
Future of Transport-Planning for Resilience
Speaker: Engr. John Mark Lucas (Associate Director – Consulting Group Leader, Philippines, Arup)
—————————-
July 24 
Adapting the Philippine Building Act of 2020 with S&T Innovations in Regulations and Standards for A New Normal
Speaker: Dr. Benito M. Pacheco (Professor, UP ICE)