UPSCALE Innovation Hub was crowned as the Grand Champion during the PH Startup Incubator Awards Culminating Ceremony held on April 23. UPSCALE Project Leader Dr. Luis Sison received the award in the presence of DOST Sec. Fortunato de la Peña and DOST Undersecretary Rowena Cristina Guevara, among other key officials.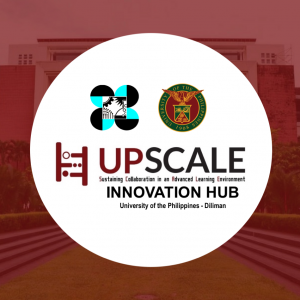 Spearheaded by the DOST and QBO, the PH Startup Incubator Awards is set to recognize the work of outstanding technology business incubators in driving the growth and development of startups and their local startup ecosystems.
The Grand Champion Award is given to the top performing TBI that achieved the highest overall score from the final assessment among the 11 TBIs. UPSCALE received a cash prize of PhP 100,000 and a trophy.  UPSCALE was nominated in seven categories and also won the Best Incubator for Governance and Operations.
UPERDFI has been working with UPSCALE since its establishment in 2018, and before that, with its predecessor, UP Enterprise. Some members have been Mentors/Partners for some time; to name some – Alex Sy, Hilary de Leon, Chicho Mantaring, Roger Buendia, Chato Calderon, Rod Salazar, Rico Trinidad, and Dan Peckley. Roger Buendia occupies a leadership position in UPSCALE as well.
A formal MOU was signed with the UP Diliman Chancellor last March 2021.