The UP Alumni Association fetes distinguished alumni for their contributions in various sectors of society. This year, the roster of awardees includes six (6) UP Engineering alumni.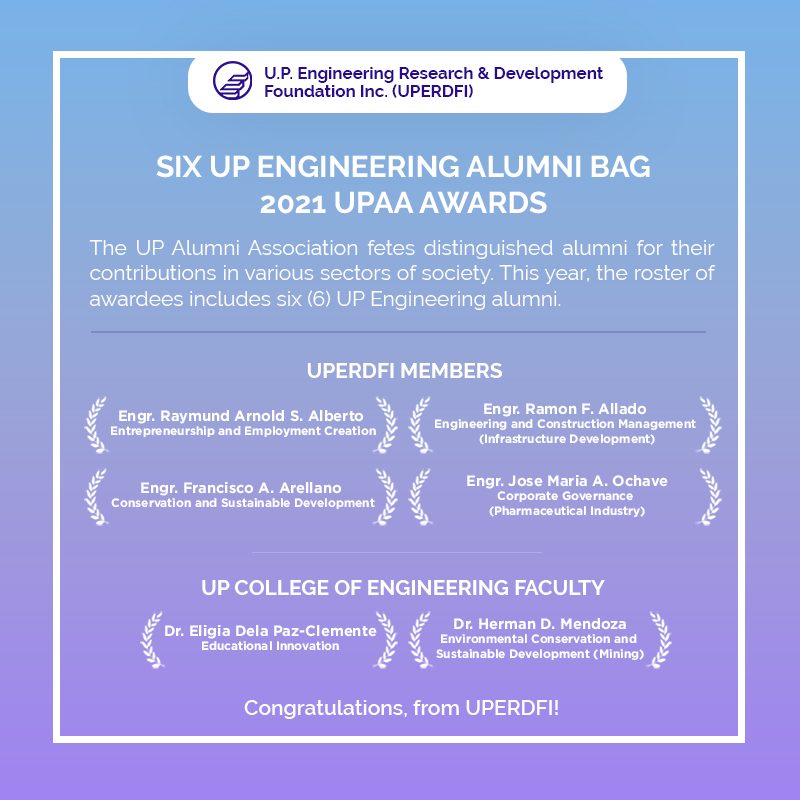 UPERDFI Members
1. Engr. Raymund Arnold S. Alberto – Entrepreneurship and Employment Creation
2. Engr. Ramon F. Allado – Engineering and Construction Management (Infrastructure Development)
3. Engr. Francisco A. Arellano – Conservation and Sustainable Development
4. Engr. Jose Maria A. Ochave – Corporate Governance (Pharmaceutical Industry)
UP College of Engineering Faculty
5. Dr. Eligia Dela Paz-Clemente – Educational Innovation
6. Dr. Herman D. Mendoza – Environmental Conservation and Sustainable Development (Mining)
Congratulations, from UPERDFI!