UPCOE Dean Tonette Tanchuling, represented by Dr. Louis Angelo Danao, Director of the UP National Graduate School of Engineering (NGSE), hosted the signing ceremony covering URC's research grants for MS and PhD students, effective AY 2022-23.
In his welcome remarks, Louis thanked URC for engaging UP Engineering graduate students in its pursuit to achieve Sustainable Development Goals, particularly in the field of Environment Concerns.
UP Diliman Chancellor Dr. Fidel Nemenzo and URC Vice-president for Supply Chain and Sustainability David Lim, Jr. signed the Memorandum of Understanding governing various points of collaboration. David and URC VP Engineering Raul Nicdao, with UPERDFI President Chicho Mantaring, inked the MOA regarding the AY 2022-23 research projects.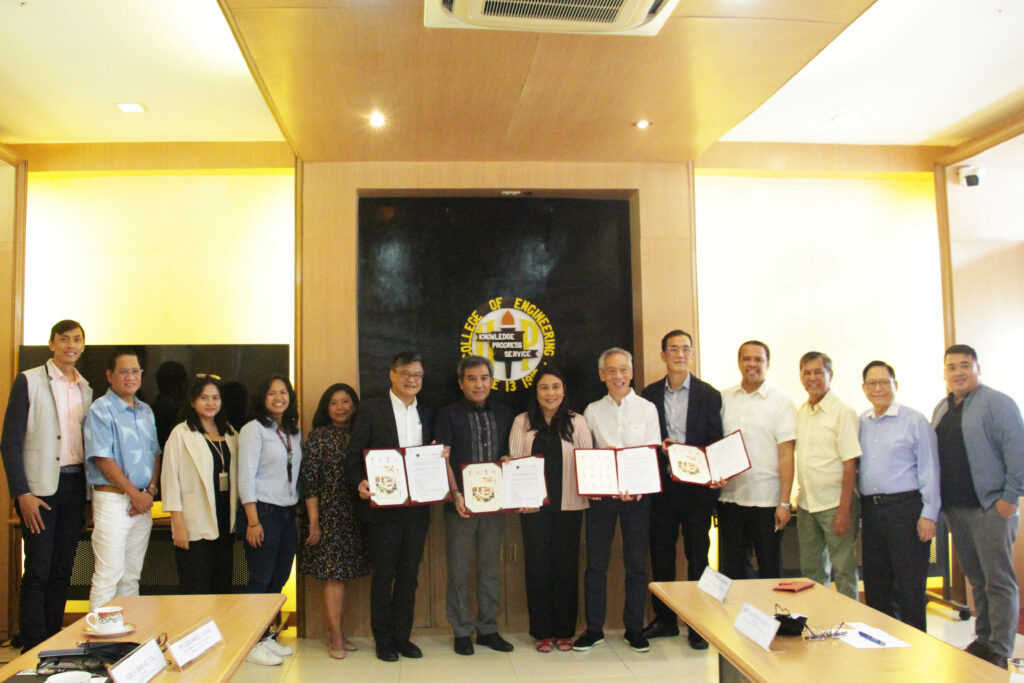 In their remarks, Chan. Fidel expressed thanks for the collaborative undertakings to solve problems and even to anticipate them. He cited the example of the 14 Covid-19 Projects done in 2020 by UPDCOE faculty and students (ten of which were funded by UPERDFI). He asked that beyond projects, URC might want to encourage their specialists to become Adjunct Professors and Thesis Advisers, to increase knowledge exchange.
In a recorded message, Dean Tonette (who is in Bangkok for a Conference) emphasized the need for projects to demonstrate tangible benefits.
URC VP David Lim mentioned that aside from research projects, URC is also looking at establishing professorial chairs and scholarships. UP Engineering alumna Dr. Shirlyn Reyes (URC VP for Quality and Env. Health and Safety), and URC VP Raul Nicdao, stressed the need for industry-academe research as URC pursues initiatives to increase productivity, reduce material waste (including post-consumer waste) and carbon footprint.
UPERDFI President Chicho Mantaring cited that discussions to support the Environmental Engineering Program of UPD with URC and the Gokongwei Brothers Foundation commenced way back in 2015. (GBF set up a scholarship Program with UPDCOE in 2018.)
Pres Chicho and ED Tito handed over to David a copy of the UPERDFI Golden Anniversary Book.
In an added activity, UPERDFI member Wally Arias, who is visiting from Houston, was handed over his UP Alumni Engineers Plaque as Distinguished Alumnus for Global Engineering, by Chan. Fidel. Wally, who earned this award in 2020, is an active leader of the UP Alumni Association of Houston, which plans to support scholars in Engineering.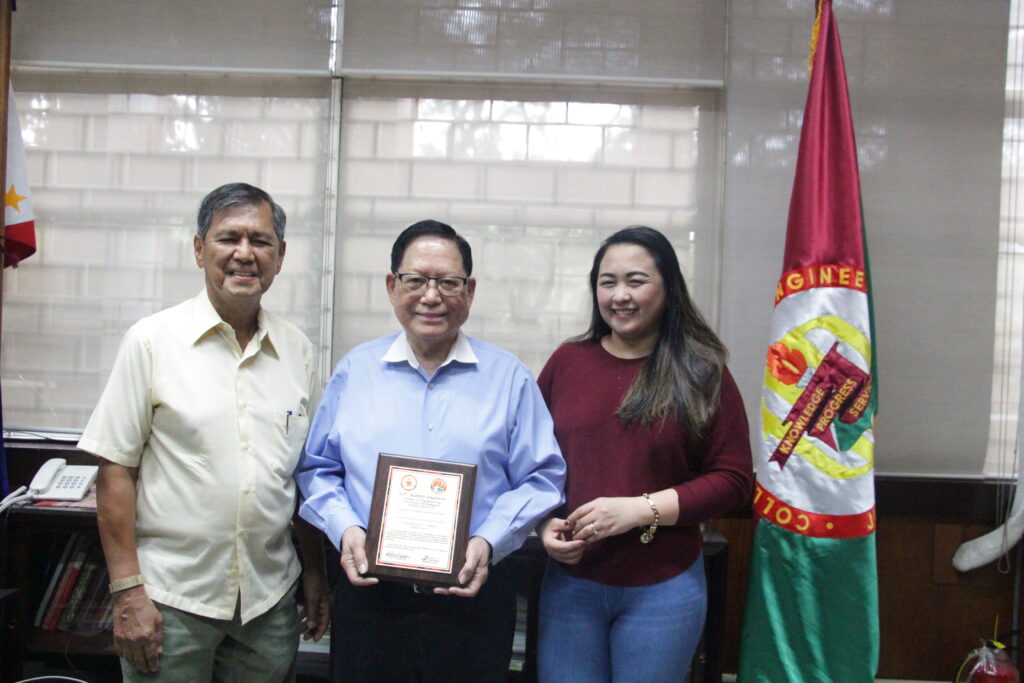 Other attendees were several URC staff, UPNGSE professors Jun Ballesteros, Loernie Desales and Ayin Tamondong, and Lani Pernia of the UPDCOE Office of Institutional Linkages.
A hearty lunch closed the event.