SAN FRANCISCO, FEBRUARY 15, 2023 – The University of the Philippines Alumni Association of San Francisco (UPAASF) had its officers' induction on February 3, 2023, at the Sentro Rizal, at the Philippine Consulate General in San Francisco. Philippine Consul General Neil Ferrer administered the oaths of office of the board and officers for 2023-2024. CG Ferrer commended the UPAASF for their "unflinching commitment to serve the community and the motherland."
The UPAASF officers are led by our Adviser and former President Chato Calderon. FUPFA Vice Chairperson and Executive Director Atty. Lou Tancinco is the Executive Vice President. CE alumnus Eric Golangco is the Board Chairman.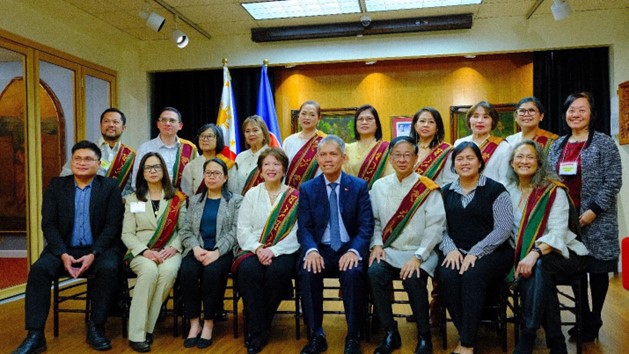 The UPAASF had been active donors to UP Diliman. They established the Meily Professorial in Engineering in the 1990s, and donated Blood Chemistry Equipment for the UP Infirmary in the 2000s. We look forward to more collaborations during the term of Chato, much like what has been set up by UPAA Chapters in DC/MD/VA, Greater Los Angeles Area, British Columbia, and Minnesota.
From info shared by Pia Lopezbanos-Carrion
Public Relations Officer, UPAASF