Dean Tonette Tanchuling led the celebration of the 113th year of the UPCOE with a Parangal para sa Kawani on June 13, 2023. Held at the Cristy Hernandez Activity Center, the event highlight was the awarding of loyalty awards for ten staff based on years of service.
Two employees, with 45 years of service, were given a Letter of Citation and cash award: Hilario Valencia of the Printing Office and Rolando Calso of UPNEC. Dean Tonette and the heads of Institutes and Departments where the feted employees belonged, extended the gratitude of the College to the awardees.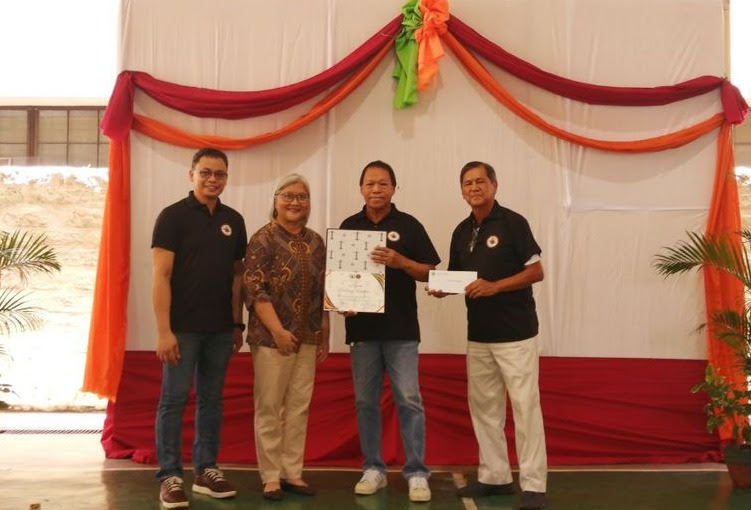 Photo shows Dean Tonette handing over a Letter of Citation and ED Tito Aliga giving an envelope for the cash award.