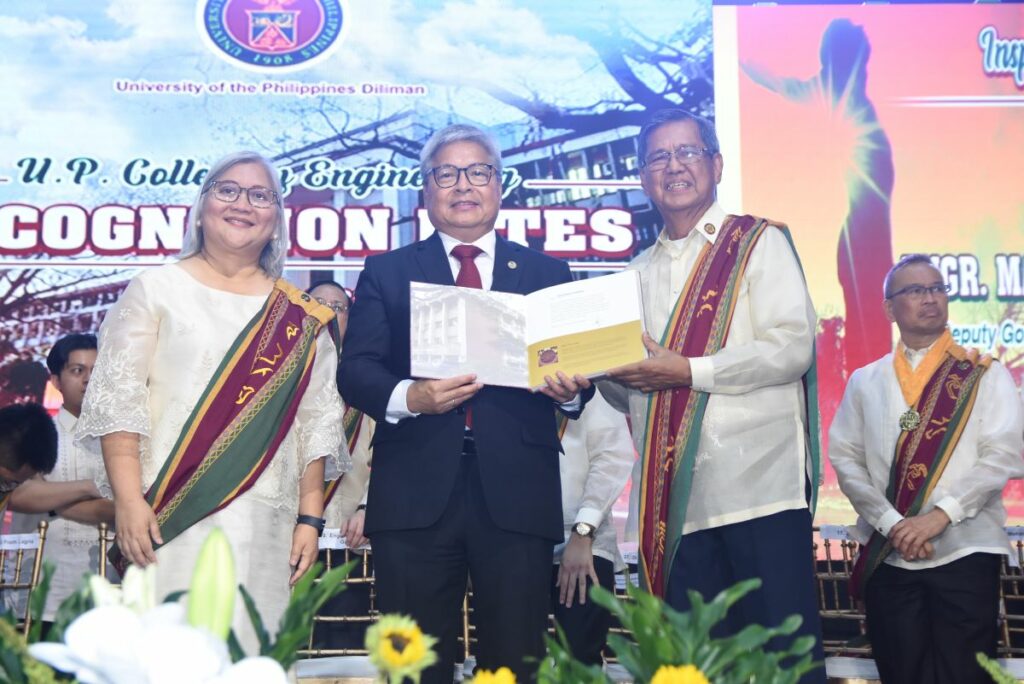 The UP College of Engineering held the Recognition Rites on August 1, 2023 at the Cuneta Astrodome, Pasay City. The guest speaker was UPERDFI Member Mamerto "Mert" E. Tangonan from the BS Civil Engineering Class of 1984. Mert is the Deputy Governor of the Payments and Currency Management Sector of the Bangko Sentral ng Pilipinas. He greeted the thousands of young engineers from the Class of 2023, 2022, and 2021, together with their proud parents and grandparents.

He encouraged the graduates to pursue their dreams, working as entrepreneurs or in companies in their fields. They will experience bumps along the way, but their UP education should enable them to overcome these and succeed. He made a special request, that the graduates explore working with public-sector agencies, as these need bright minds to move things forward. He plugged that the BSP is a great place to do great work, as it is at the forefront of innovations in the digital payments space.

UPCOE Class of 2023 comprises of 876 graduates from the twelve Bachelor of Science degree programs of the College of Engineering. This is a gifted class, with 503 (67%) finishing with honors. There are 174 cum laude, 303 magna cum laude, and 106 summa cum laude. The Class Valedictorian (graduate with the highest GWA, 1.027), is Caelan Joseph Consing, a Mechanical Engineering major. UPERDFI gifted him with our Golden Anniversary Book.